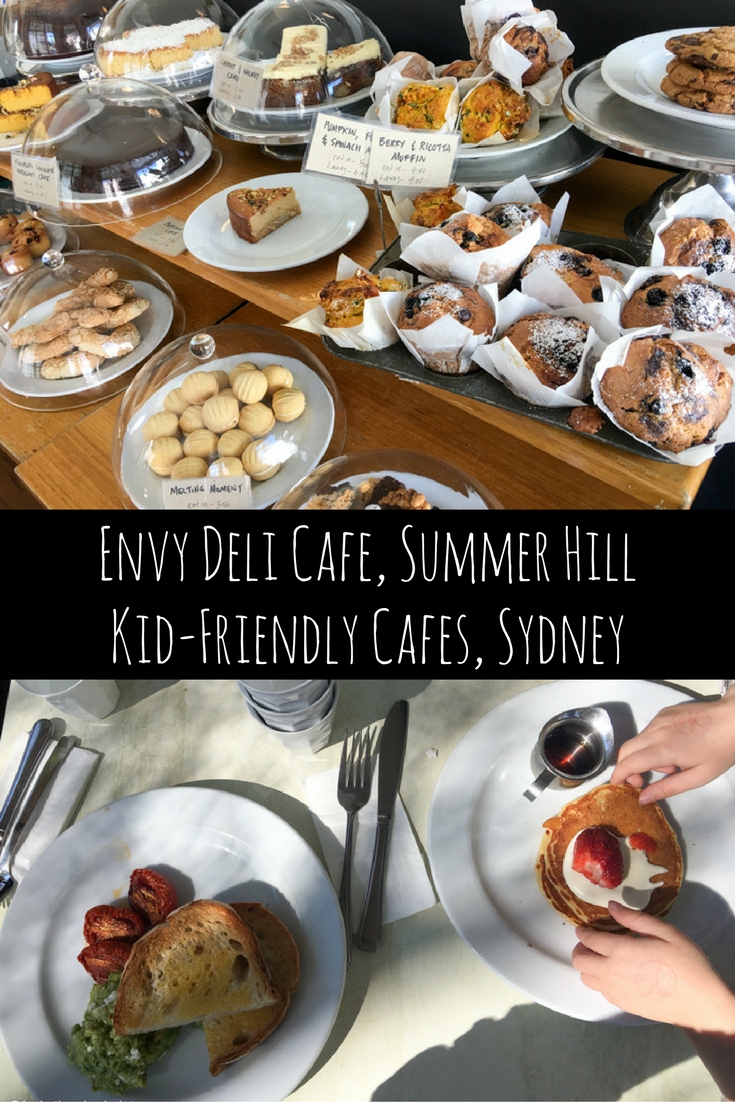 The little inner west suburb of Summer Hill is often left out when one thinks of upmarket family cafe options. A lot of families, however, live in the area so it came of no surprise to hear about Envy Deli Cafe, an extremely kid-friendly cafe in the neighbourhood.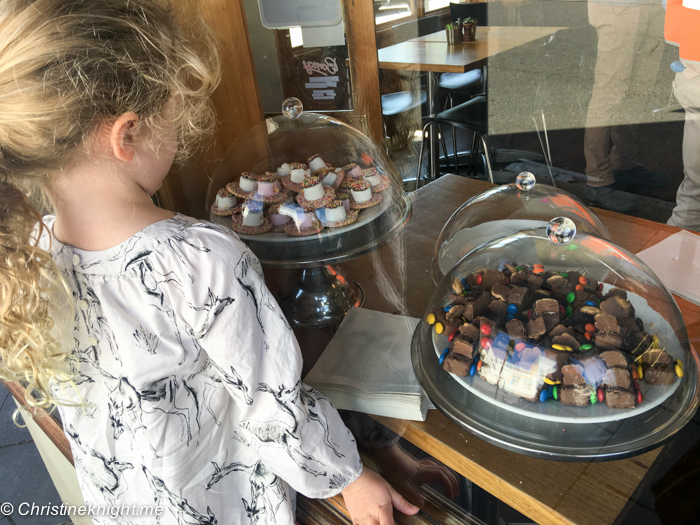 From the front, Envy looks like a regular cafe, but a closer look in the window reveals adorable teddy race car treats and tea cups made out of marshmallows. It's a dead give away that they get a lot of local kids in here!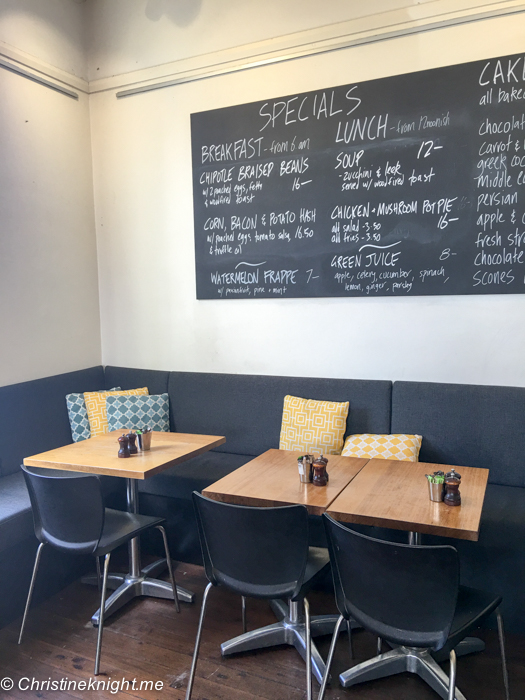 While there is seating in the front of the cafe, it's the courtyard out the back with the massive jacaranda tree giving diners shade that is the prime seating area. While the courtyard can be accessed through the front of the cafe, it does have a very narrow door that might prevent strollers from entering. A few metres around the side there is a door leading directly into the courtyard.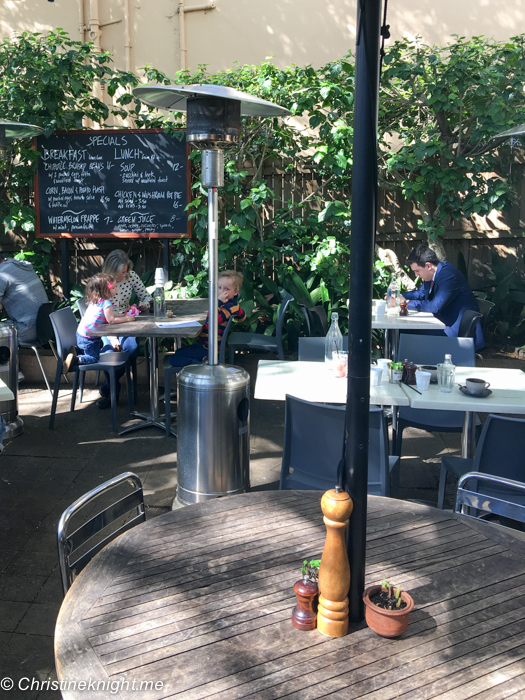 While kids clearly rule at Envy, there are plenty of diners of all ages enjoying the gorgeous spring weather on the day we visit. A toy box, colouring books and tins of pencils are stashed near the bathroom for kids to grab and play with at the tables while awaiting their meal.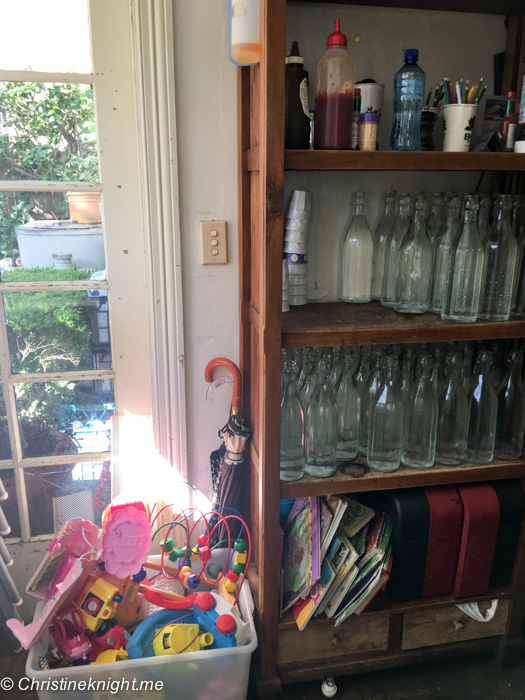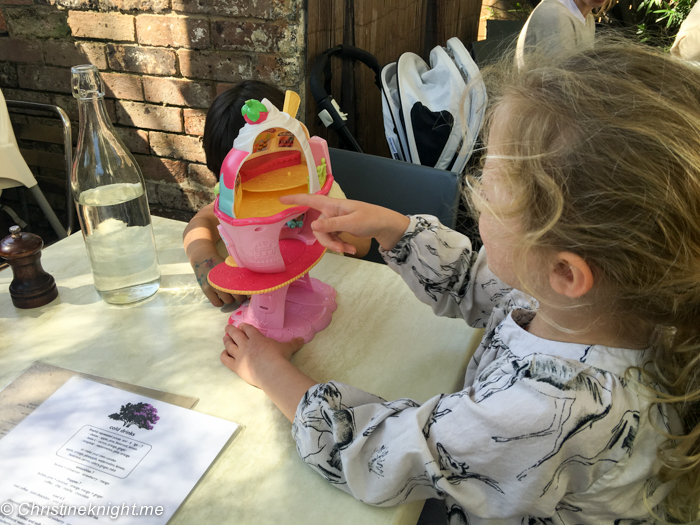 The kids meals are a bit light on the menu – just the one "kids breakfast" and a kid-sized version of the pancakes, but the three kiddos we are dining with are happy with the choices: The Kiddie Breakfast (1 scrambled egg, chipolata sausages and toast, $8.50) and Blueberry Ricotta Pancakes (with cinnamon ricotta and maple, and the blueberry swapped for strawberry, $10).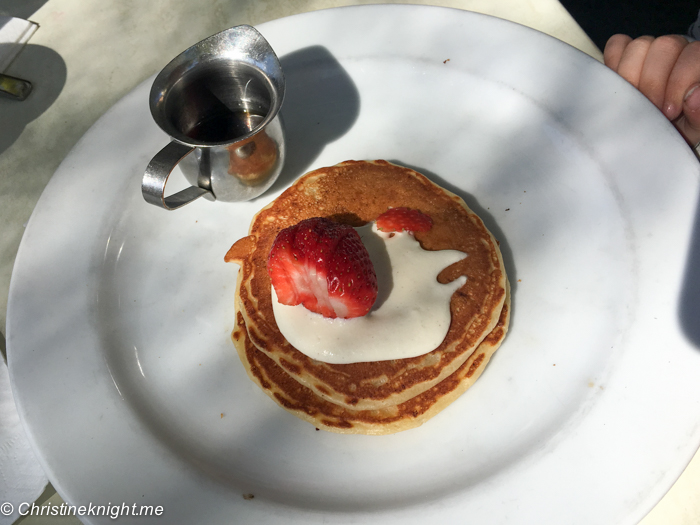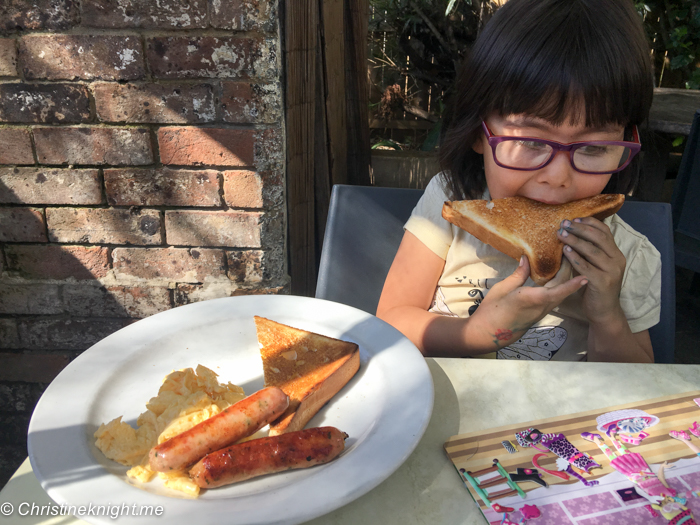 The adults order light lunches: The Roast Beetroot Salad (pear, fetta, crushed pistachios and cherry tomatoes, $16) and Smashed Avocado and Fetta on Toast ($9.50) with added roast tomato $4.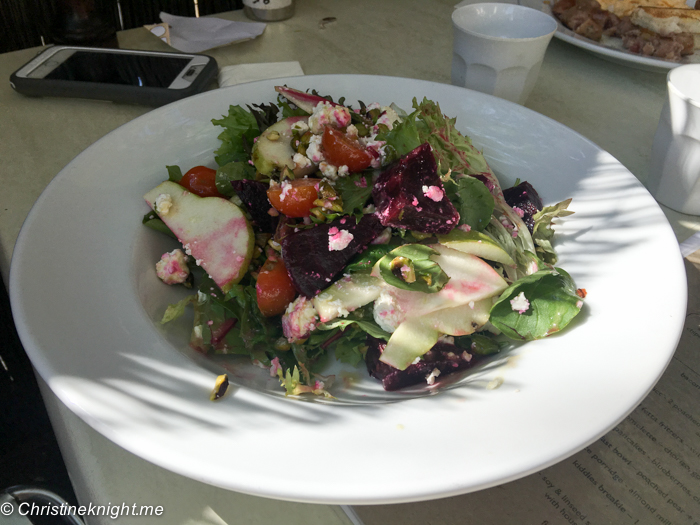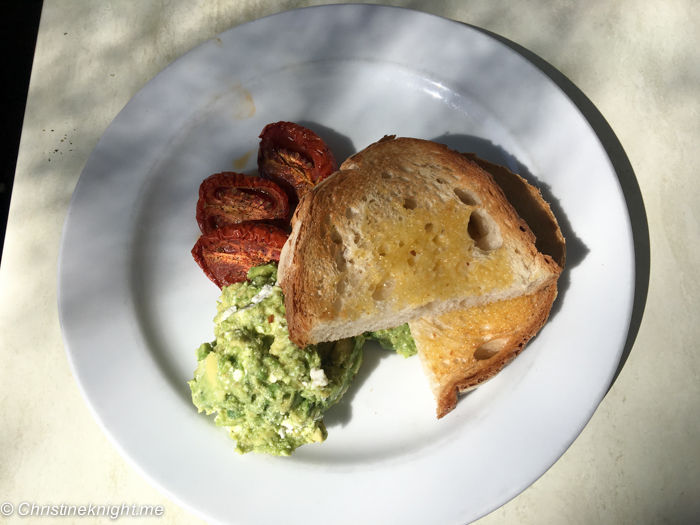 Our meals arrive quickly thanks to the friendly staff, who weave in and out of the tables, tree trunk and tiny guests darting to and from the toy box. It's chaotic but in a contented way. There's very little in the way of children wailing or whining thanks to so much entertainment to be had.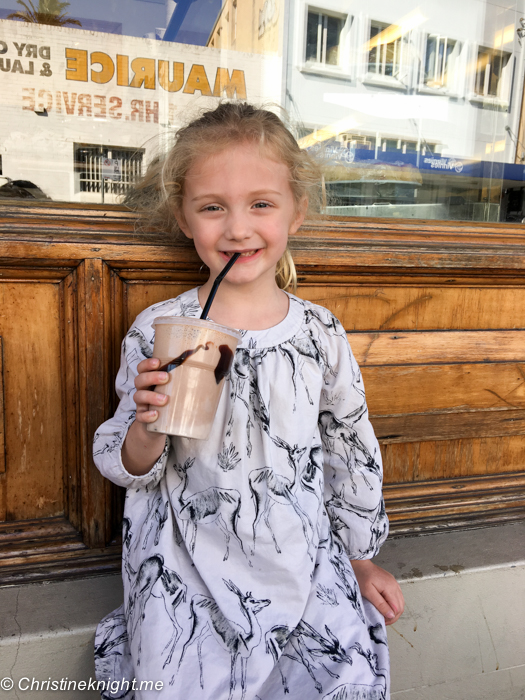 The food is delicious and quickly polished off, and we grab the kids, order kid-sized milkshakes to go in chocolate and strawberry, and head to the nearby playground on the far side of the shopping complex across the road.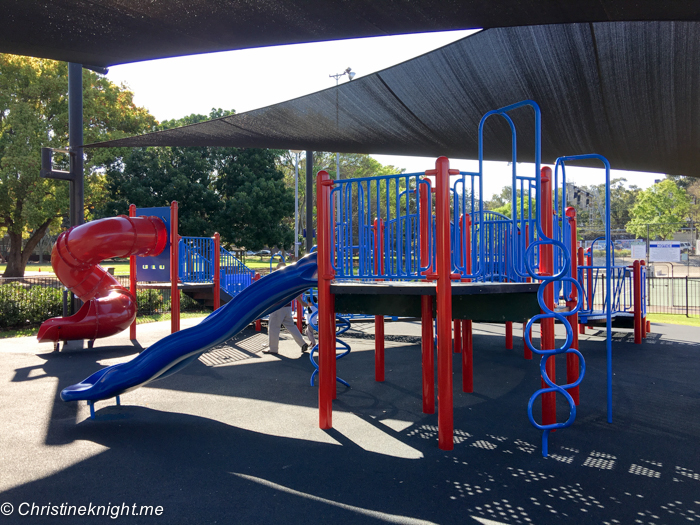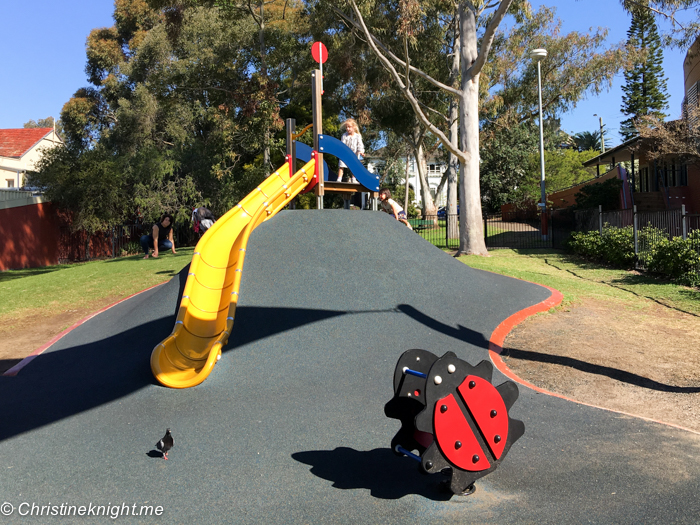 With the playground gate safely locked behind us, we let the kids run off their milkshakes while we relax in the sun.
Highchairs: Yes.
Stroller storage: Minimal – bring a folding stroller and enter through the rear.
Easy access: No – a step and narrow door in the front.
Change tables: Yes.
Kids' menu: Yes.
Envy Deli Cafe
109 Smith St,
Summer Hill NSW 2130
Phone: (02) 9286 6000
Prices: $$
Hours:Mon-Sat 6am-5pm, Sun 6:30am-5pm
Get Directions