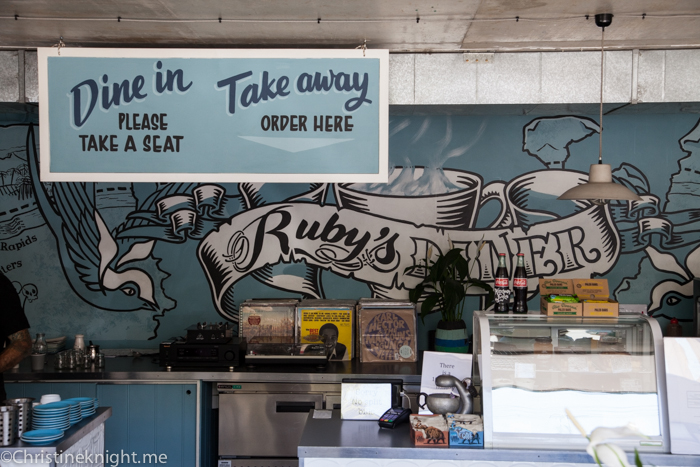 This cute little cafe is the epitome of Eastern Suburbs chic. Tucked away in Queens Park, Ruby's Diner is the kind of cafe you need to know about to be able to find.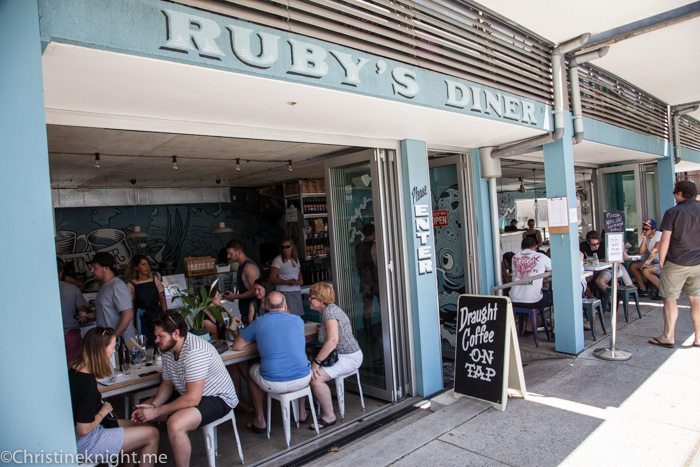 Seating spills over the sidewalk edges, giving plenty of room to park strollers at the tables. The seating system is very democratic – write your name on the clipboard at the door when you arrive and the host calls you when your table is ready.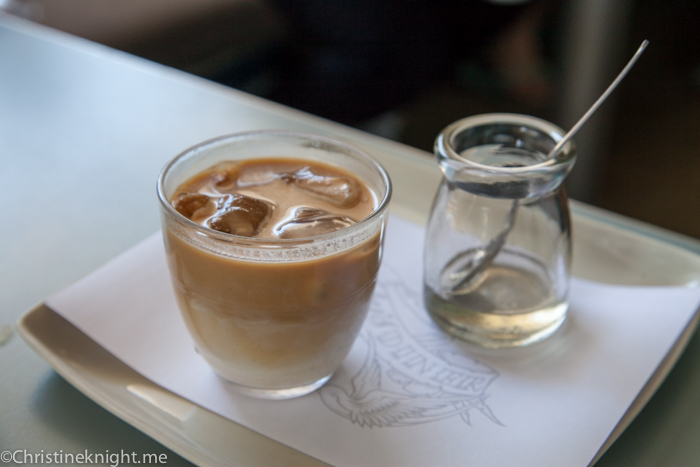 We dropped by Ruby's on a busy, hot public holiday. There was a decent crowd and we were seated within 10 minutes. The turn over of tables is pretty quick.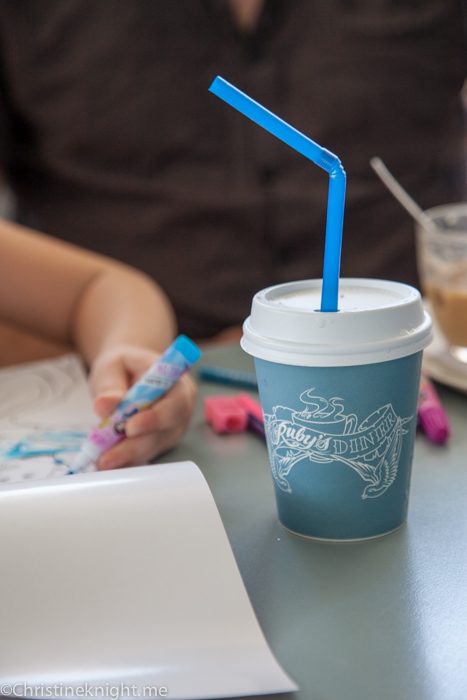 We ordered an Iced Latte ($4 milk coffee over ice w/ vanilla syrup), the H BOMB juice ($8 pineapple, orange, watermelon), a kids' Banana Smoothie ($5), kids' Plain Scrambled Eggs On Toast ($6), Avocado & Roast Tomato (w/ apple balsamic on 5 grain $15, add poached egg + $3) and Ruby's Organic Beef Burger ($19 w/ beetroot relish, vintage cheddar, tomato, rocket, pickles & brioche bun).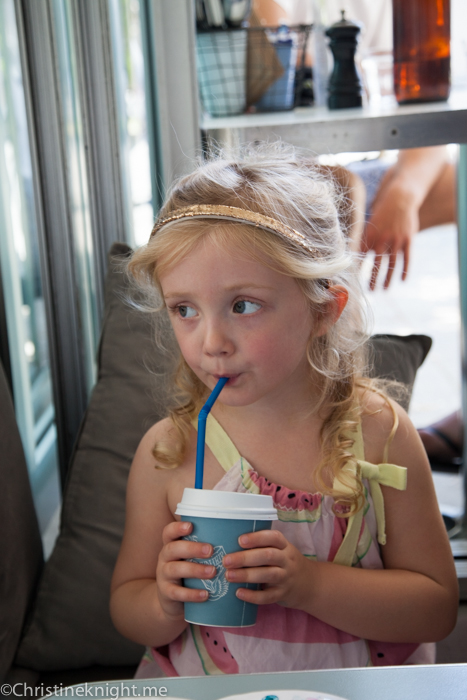 Ruby's has a very thoughtful kids' menu, with items such as ham, cheese and tomato toastie, milkshakes, juices, yoghurt cup, gluten-free weetbix and kid's club sandwich. I really liked that the kids menu had vegetarian and gluten-free options. The main menu also had a lot of dietary requirements covered, with gluten-free and dairy-free options, plus plenty of things for vegetarians like me to choose.
Our food was well cooked and was delivered by smiling staff. The eggs on toast were a good size for kids, and the kiddie smoothie arrived in a takeaway cup, which is always a good idea. My dish had a great zing to it thanks to the balsamic dressing. My toast was a bit burnt however, and the poached egg was slightly undercooked – I prefer mine with the white solid and just the yellow yolk oozing out.
The staff at Ruby's were very helpful and friendly, it's worth noting – a small detail that encourages us to return again another day.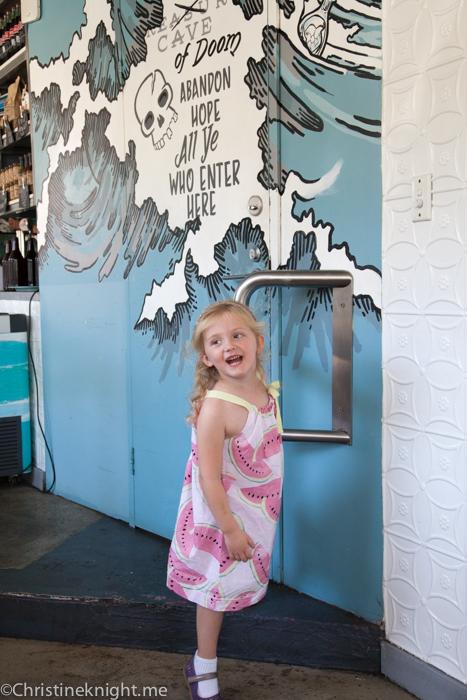 Highchairs: Yes.
Stroller storage: Yes.
Easy access: Yes.
Change tables: No.
Kids' menu: Yes.
Ruby's Diner
1/173-179 Bronte Rd,
Queens Park NSW 2022
Phone: (02) 9557 8656
Prices: $$
Hours: Daily 7am-4pm
Get Directions