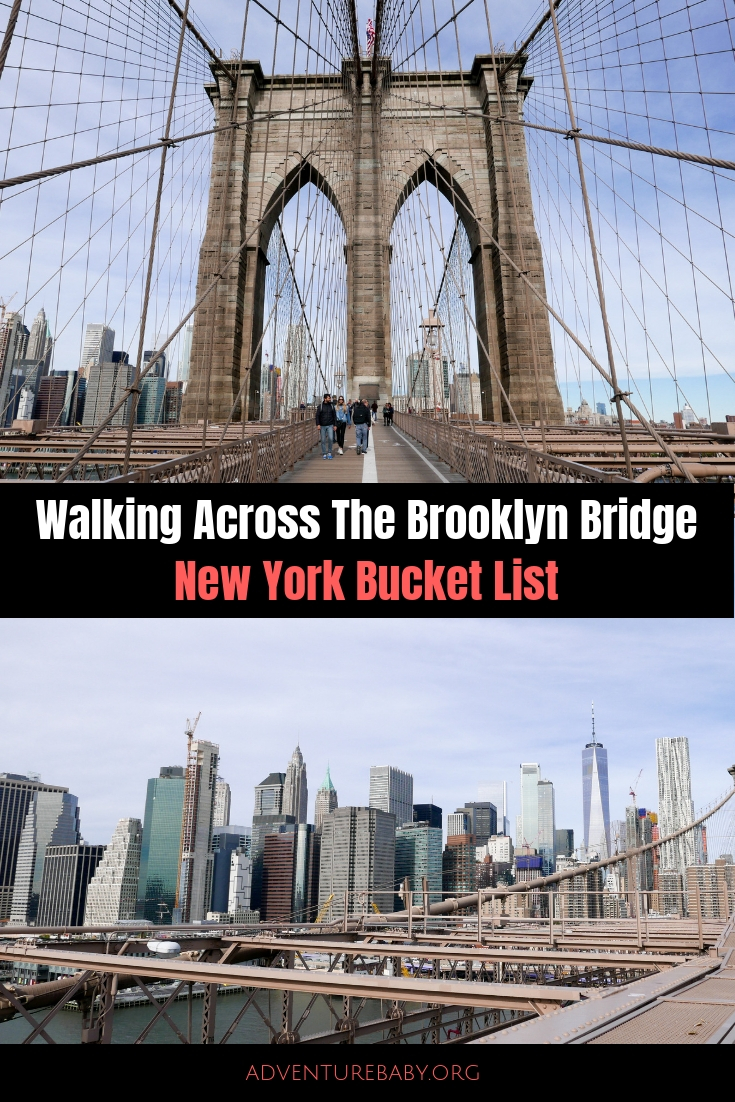 The Brooklyn Bridge joins Manhattan to Brooklyn, spanning the East River. Since its completion in 1883, the bridge has become one of the city's most famous icons. Walking across the Brooklyn Bridge is one of the best ways to explore the city's neighbourhoods and experience breathtaking views along the way.
Walking Across The Brooklyn Bridge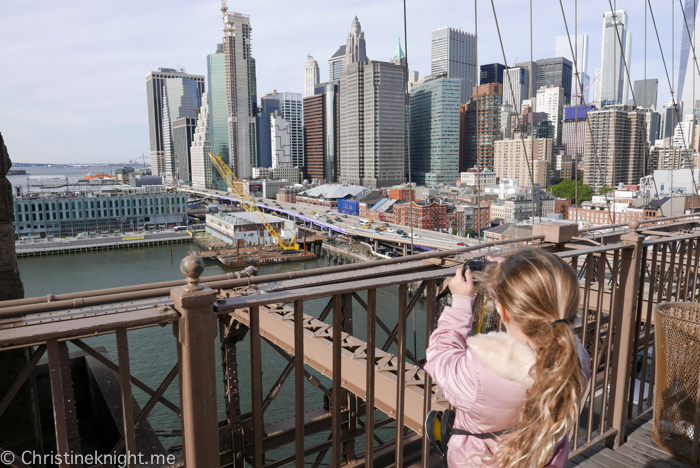 When to cross the Brooklyn Bridge
The bridge is open 24 hours a day and is safe to cross even late at night. It is however a major tourist attraction and by midday can be jam-packed with people. I suggest crossing the bridge early in the morning to avoid large crowds. It can get breezy on the bridge so bring an extra layer.
Walking across the Brooklyn Bridge from Manhattan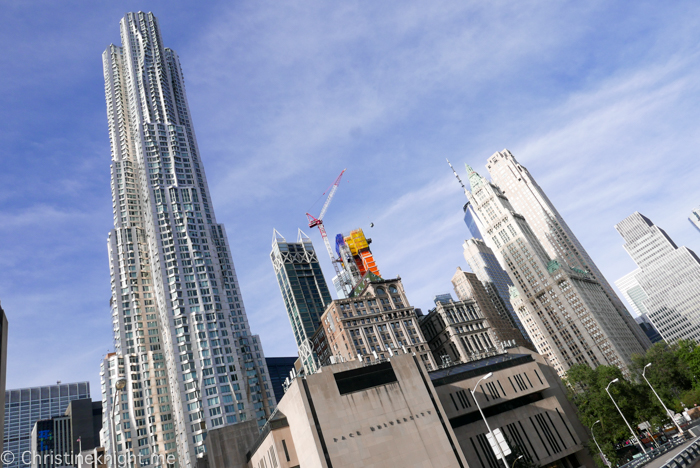 The pedestrian promenade begins as indicated by the arrow on the map. if arriving by subway, catch the 4, 5, or 6 trains to Brooklyn Bridge/City Hall or the J or Z trains to Chambers St. Other options are the 2 or 3 train to Park Place, the N or R train to City Hall, or the A or C train to Fulton Street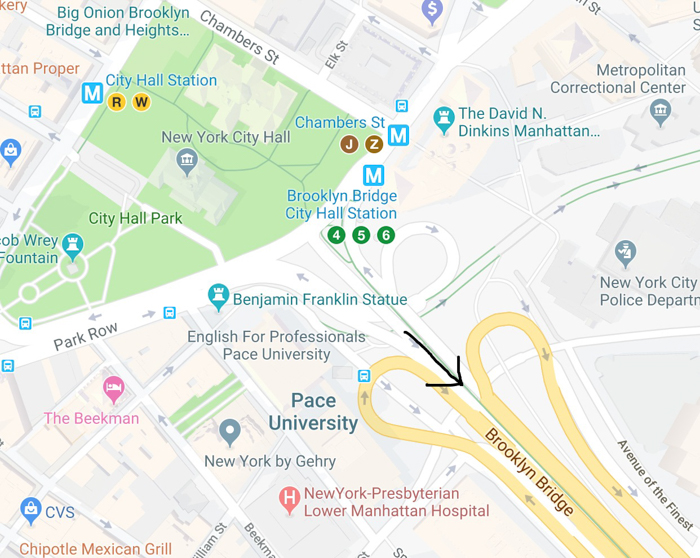 Walking across the Brooklyn Bridge from Brooklyn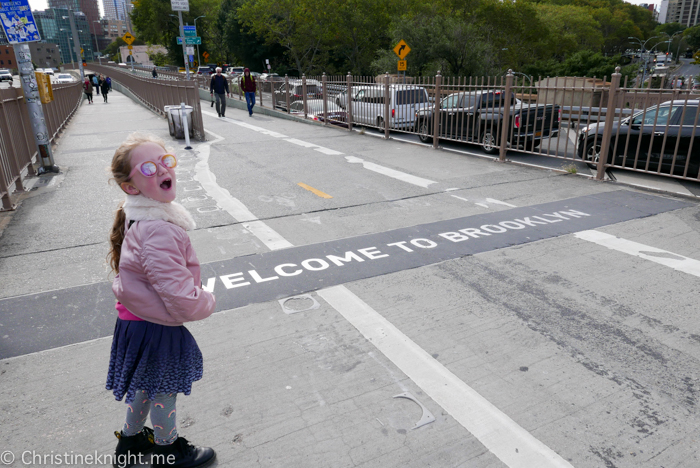 The Brooklyn Bridge Pedestrian Walkway and Bicycle Lane start at the intersection of Tillary Street and Adams Street. The road is busy so keep a hold of small children when crossing. The closet subway stops are A, C or F to Jay Street/MetroTech Station, N, R to Court Street Station, 2/3 or 4/5 to Borough Hall Station. This entrance is completely accessible and suitable for strollers, wheelchairs and bikes.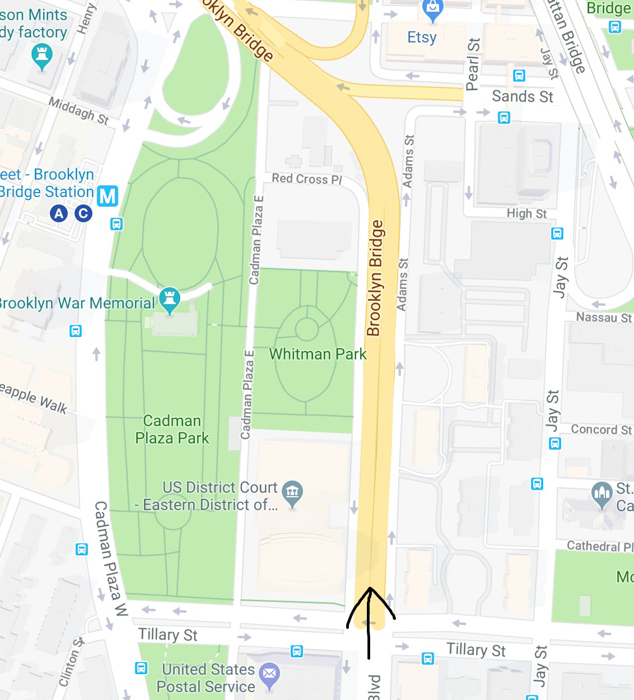 There is another entrance closer to the foreshore which includes several stairs. To reach this entrance, catch the A or C to High Street. Walk across the large when exiting the station to reach the underpass. On the left side of the street are a set of stairs built into the bridge. They can be tricky to spot.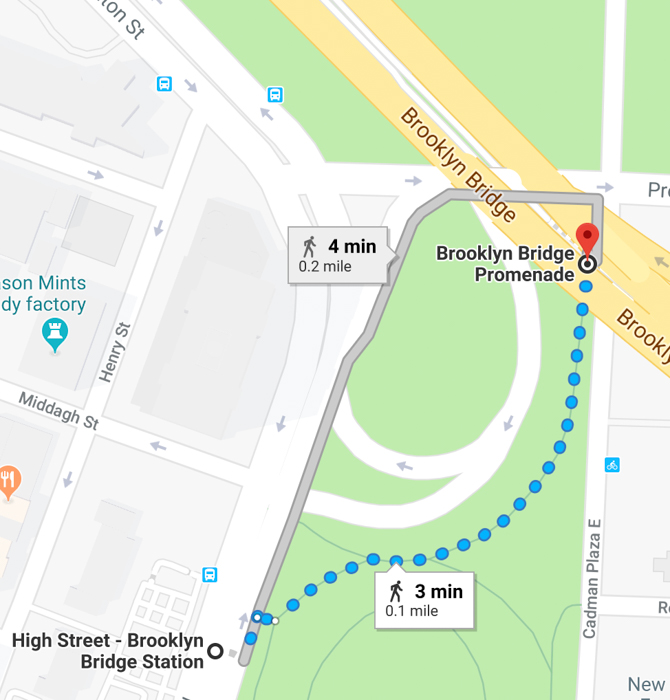 Safety on the Brooklyn Bridge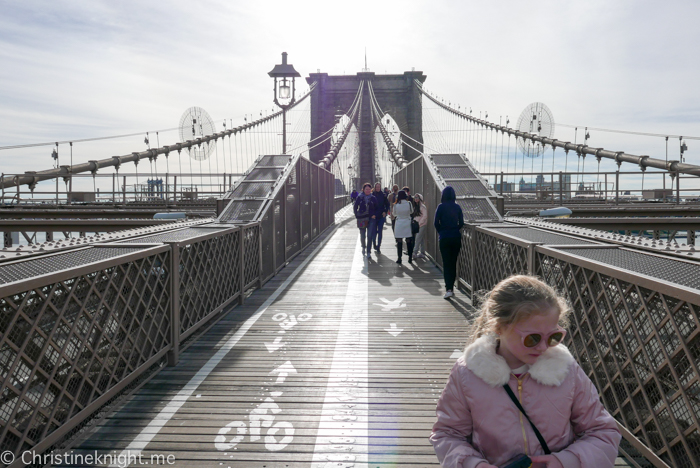 Keep in the pedestrian lane and watch for bikes. The pedestrian lane is narrow and if there are people who have stopped you will have to walk around them by walking across the bike lane. Be careful as you do as cyclists go extremely fast.
Time and distance over the Brooklyn Bridge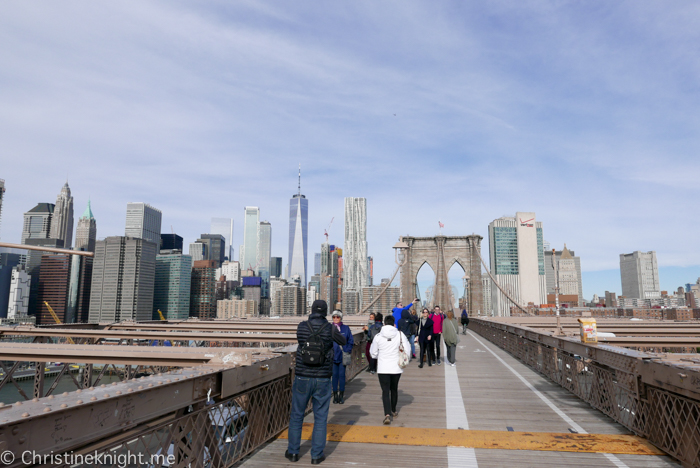 The Brooklyn Bridge is slightly over 1.1miles or 1.8 km long. It takes an average of 30 minutes to cross. 45-60 if you stop to admire the view or take lots of photos.
Enjoy seeing the sights in Brooklyn!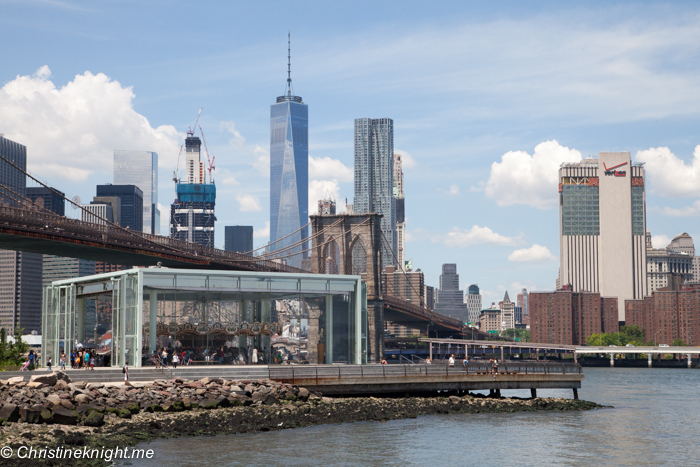 When you reach Brooklyn, enjoy our favourite neighbourhood with this guide of our fave places in DUMBO.