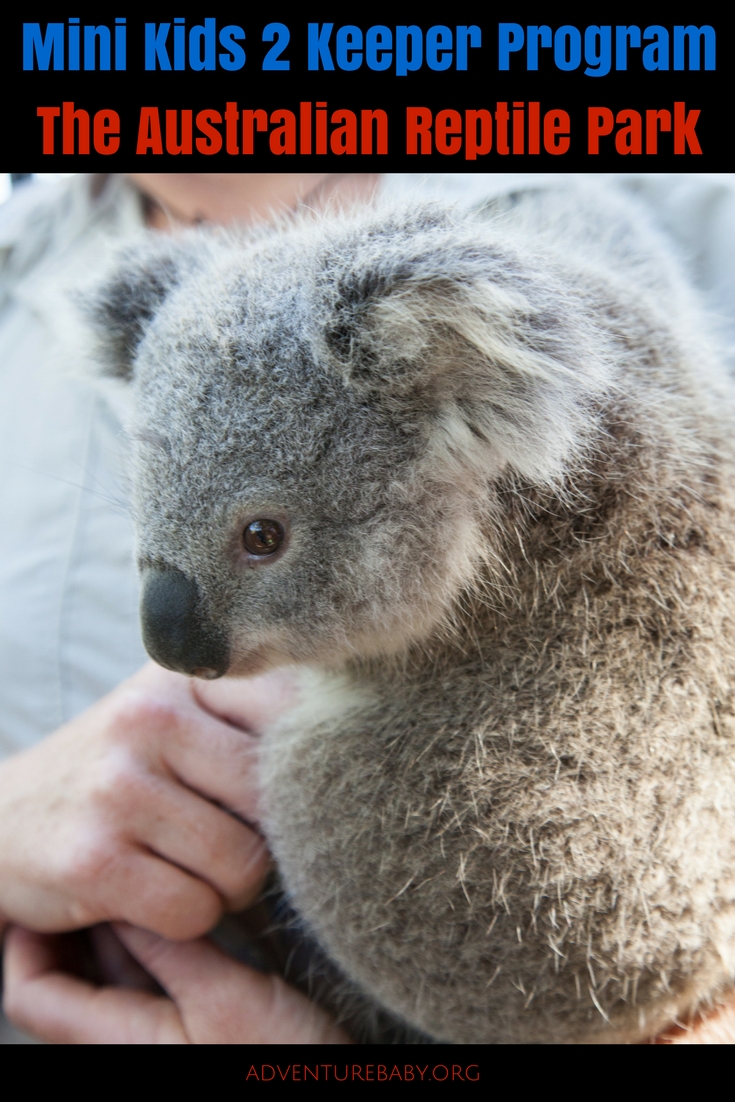 The Australian Reptile Park is located on the Central Coast of NSW, about an hour north of Sydney. Established in 1948, the park is a privately owned attraction featuring native Australian wildlife and other exotic, international species. The Australian Reptile Park runs three Kids 2 Keeper programs for kids to engage with animals and learn a bit about their care and habitats.
Mini Kids 2 Keeper (3-6 years old)
Little Kids 2 Keeper (7-12 years old)
Big Kids 2 Keeper (13-18 years old)
We did the Mini Kids 2 Keeper program, which is based on the five sense (hear, see, taste, touch and smell). The program is a guided tour of the zoo and is designed to be both hands-on and educational.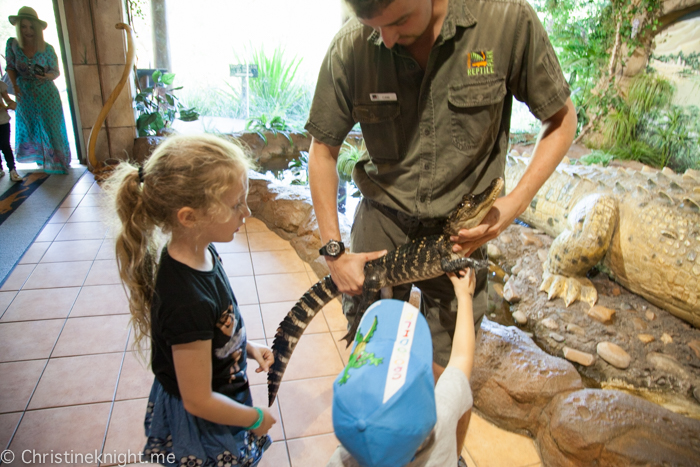 All of the Kids 2 Keeper programs run only during the school holidays, usually on a Monday. Each program is different so kids can attend programs on multiple occasions and find them to be different each time.
During our Kids 2 Keeper program, adults were required to attend with their child. The older programs are drop-off.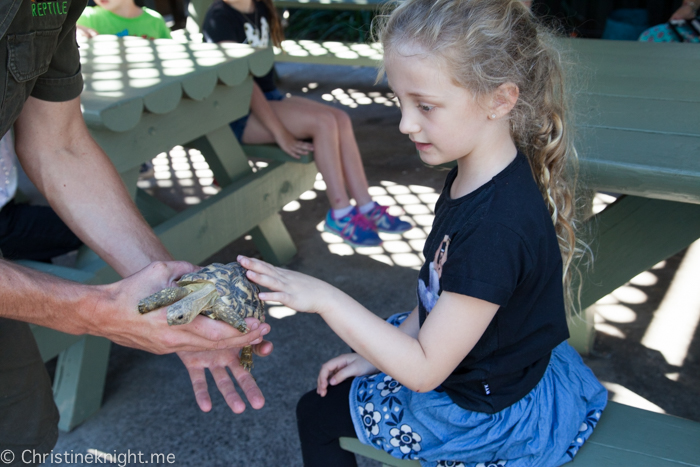 Our tour included meeting reptiles, a snake, a tawny frogmouth owl, feeding parrots, patting a koala, watching a special feeding of the alligators, patting an echidna, meeting a ring-tailed possum and, the highlight, going into the Galapagos tortoise enclosure and meeting Hugo, the 67-year-old resident tortoise.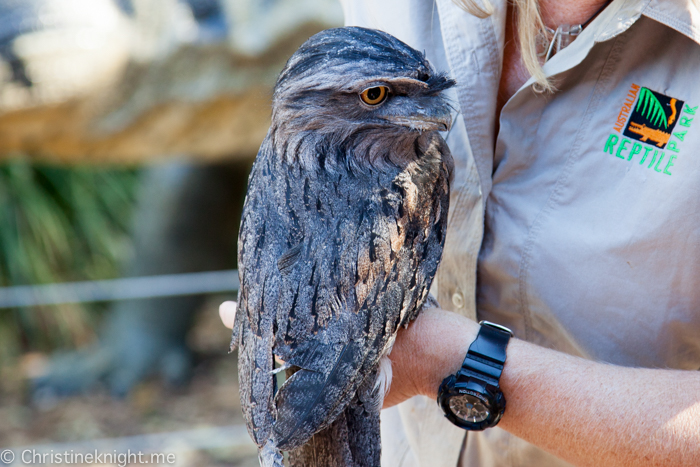 A morning tea of banana bread and water was served halfway through the program.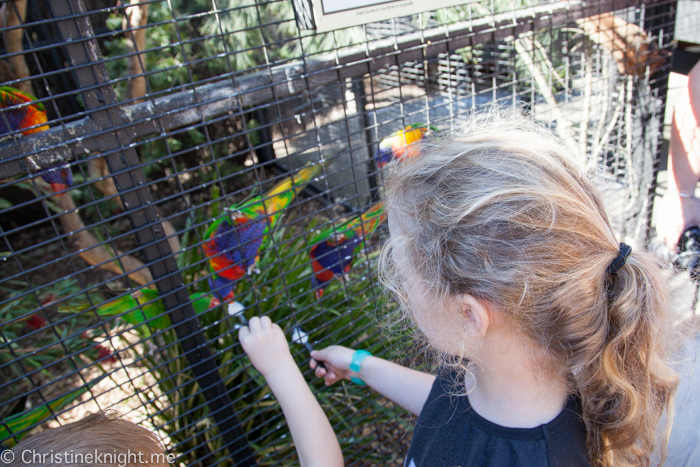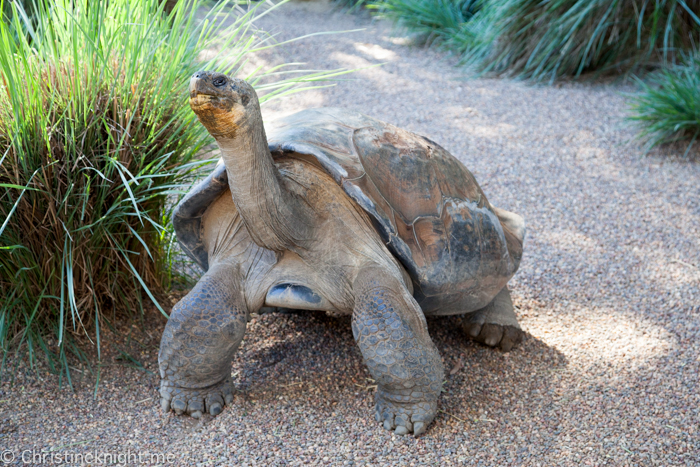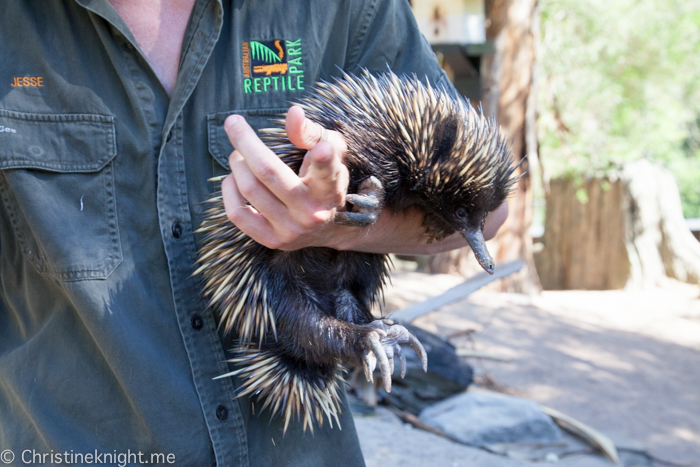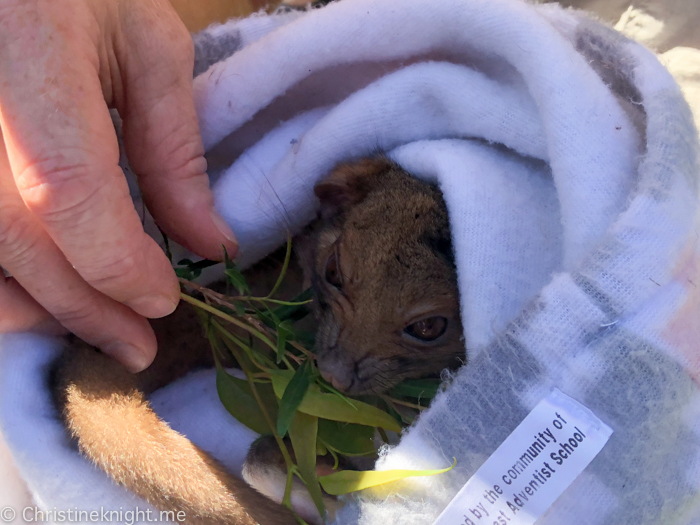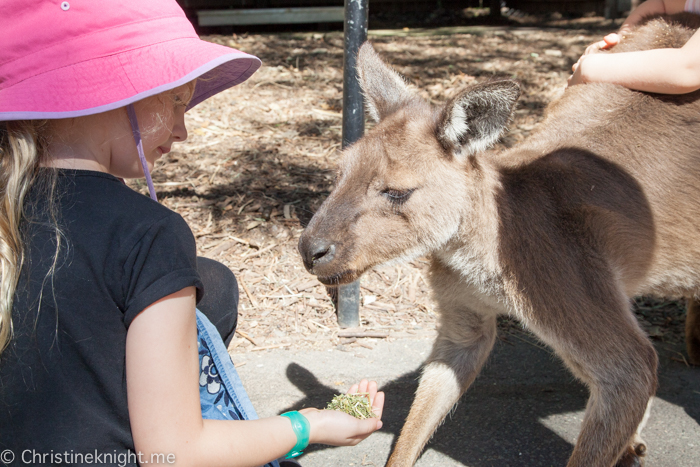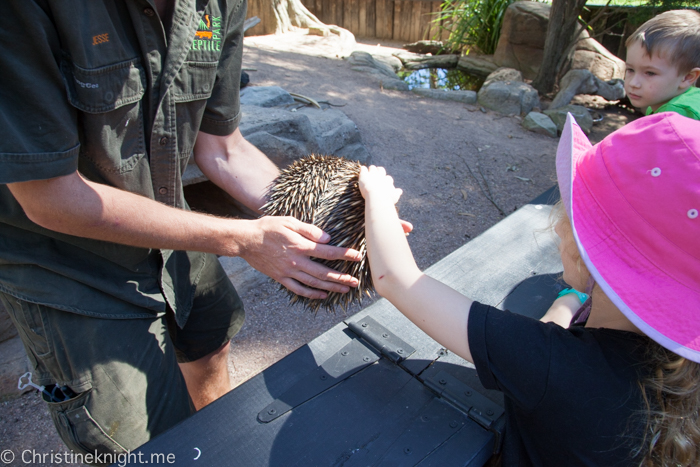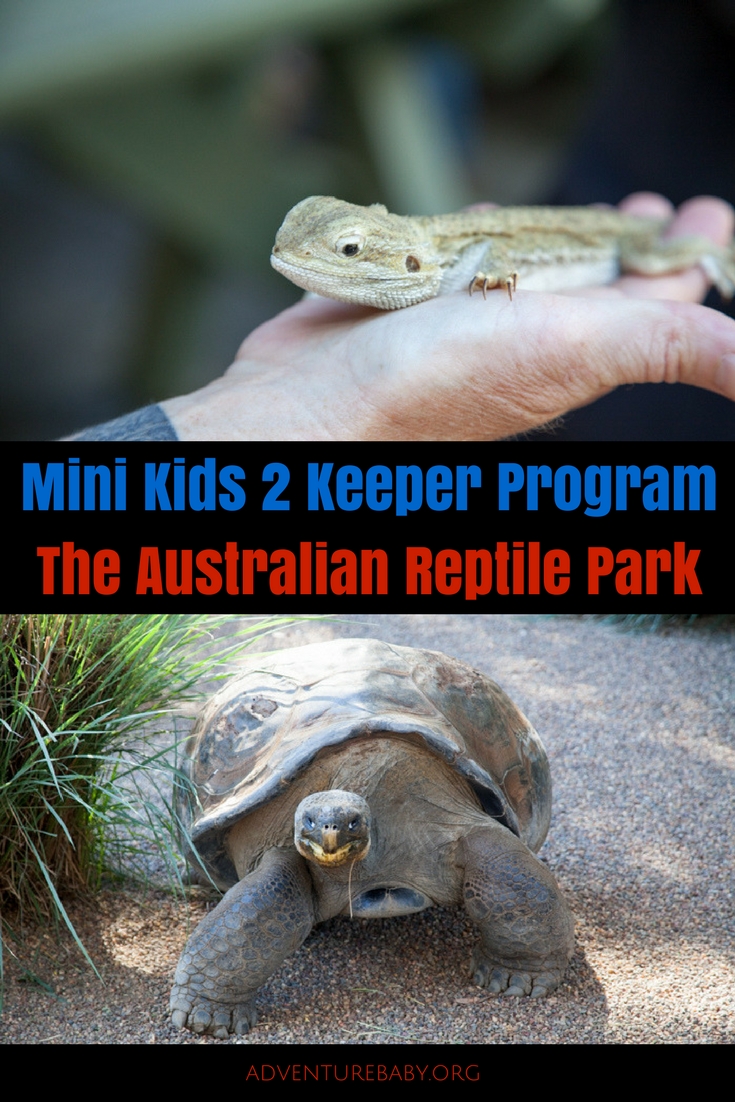 Get more info on the Mini Kids 2 Keeper Program here.
Read about what else you can see and do at The Australian Reptile Park here.