This year is a special Christmas – it's our first back in Sydney since Cheese's first, when she was only four months old, and it's also the first one where she's really "gotten" Christmas and is excited by Santa, reindeers, Christmas trees and carols. We've had a really fun few weeks checking out all of the Christmas cheer around the city, including our favourites below.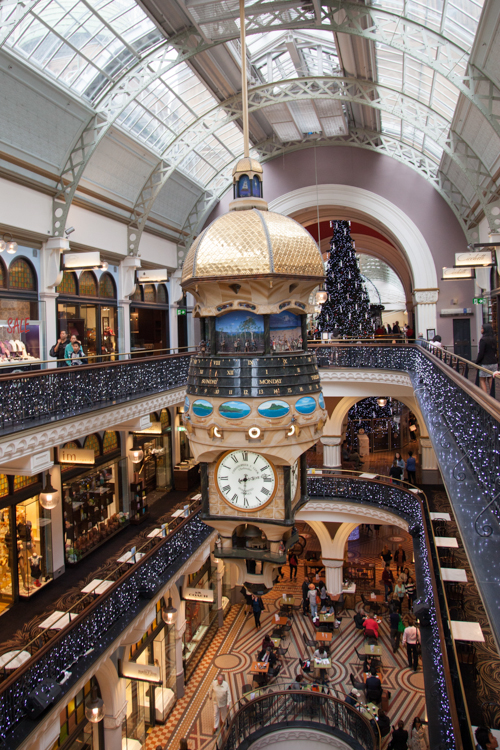 The Queen Victoria Building is always beautiful at Christmas. The Giant Swarovski tree in the centre is just spectacular, with 144,000 glorious Swarovski crystal ornaments and 60,000 twinkling lights. I really love that on each floor of the building you get to see a different part of the tree.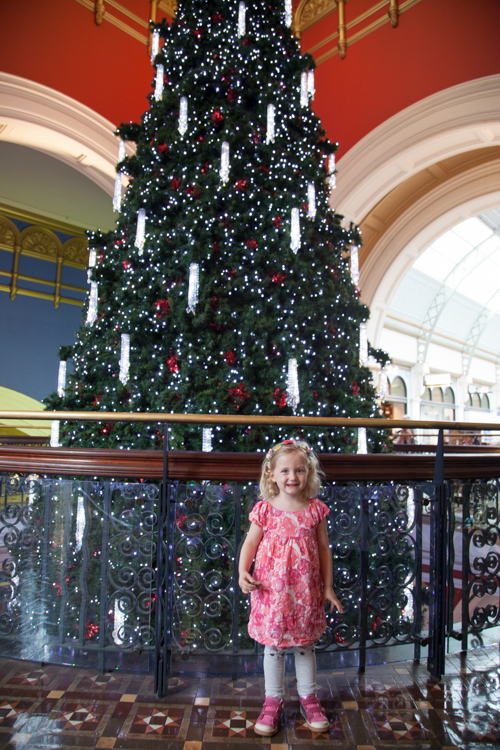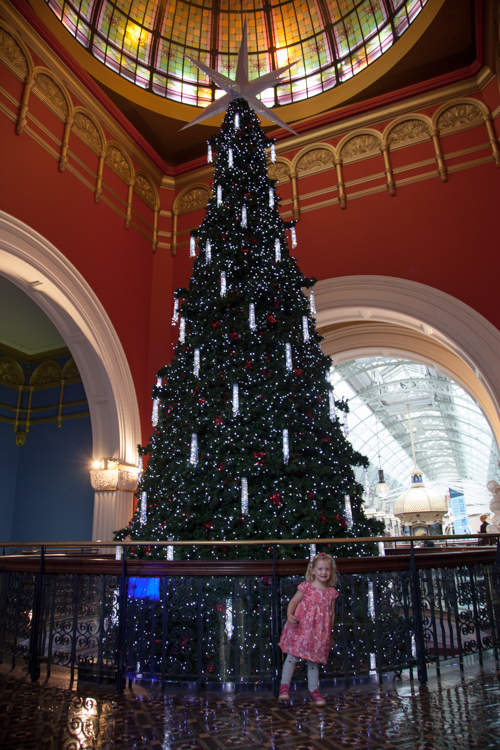 On the very top floor is where Santa holds court at Christmas. The QVB Santa is popular, so we got in early this year to avoid queues. He's the happiest Santa I've ever seen, and I also really liked his helpers, who made Cheese laugh and feel comfortable enough to go and sit with Santa on her own for the first time since she was a tiny baby.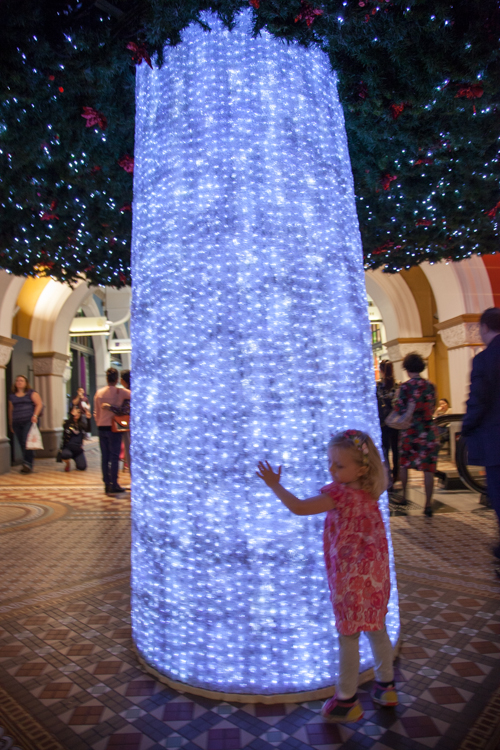 The bottom of the Swarovski tree is basically made of lights. It's a magnet for small kids and selfie-takers alike. This is actually a really sentimental spot for me and Alec from our own dating history, many Christmases ago now.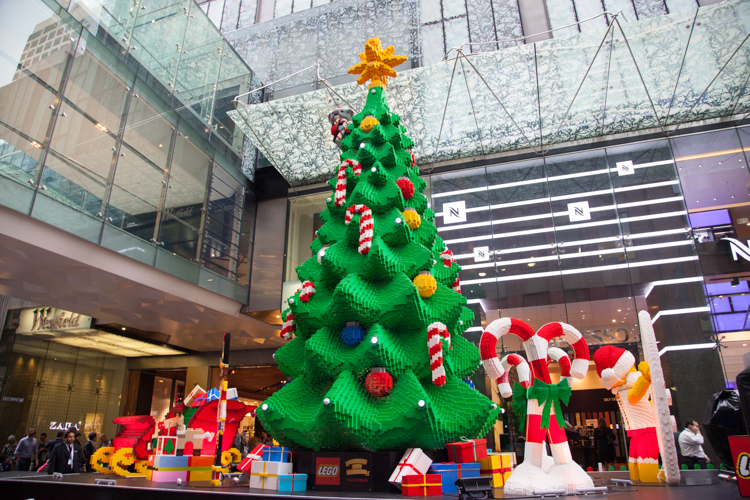 Nearby in Pitt Street mall is the Lego Christmas tree – built entirely of Lego bricks. It features a surfing Santa, very appropriate for an Australian Christmas.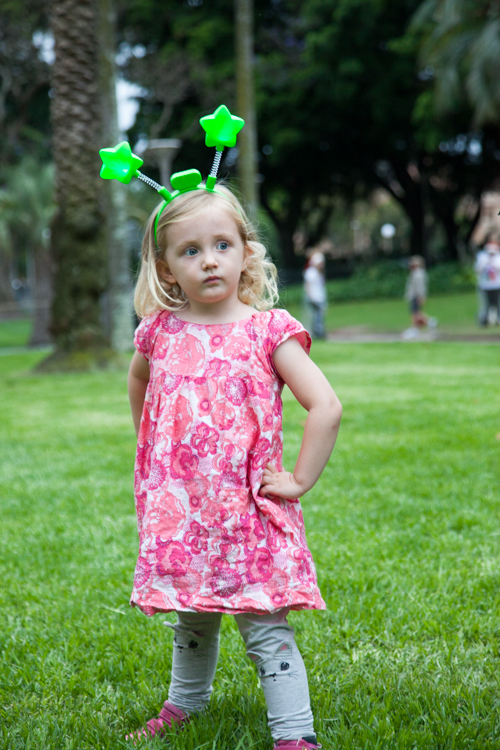 For the first time this Christmas, I took Cheese to join friends at a Christmas evening concert in Hyde Park. I wasn't sure how she'd go with the late night, but she had a fantastic time at the concert, watching the kids' performers like High 5 singing Christmas songs, making a craft Christmas tree, and dancing with her little friend.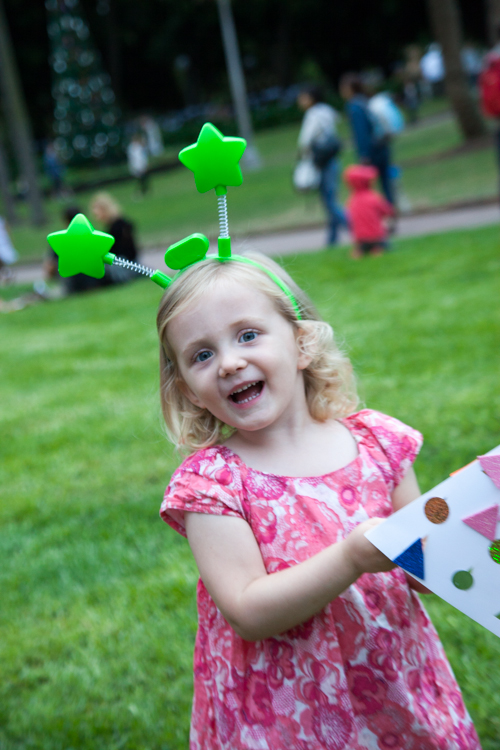 We've been such Christmas nomads for the past few years, with Christmases in Hawaii and New York, that it's really nice to be back home with our family and friends this year.