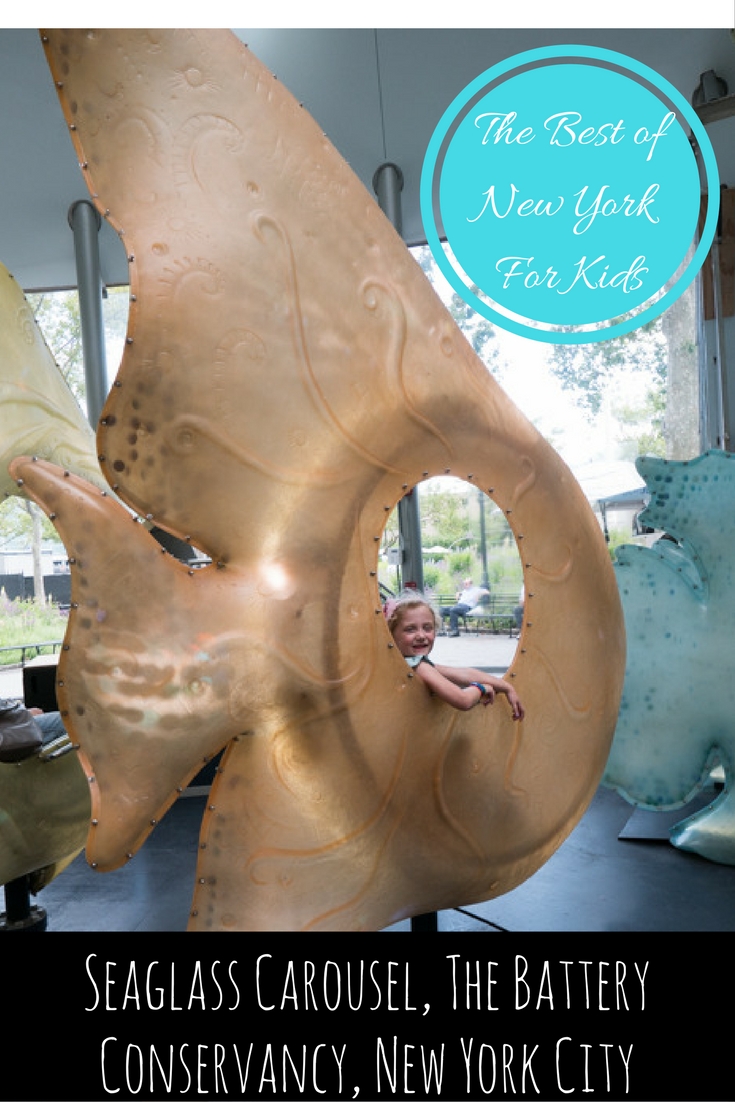 New York has no shortage of carousels, but its newest is pretty special. The SeaGlass Carousel opened in Lower Manhattan in August 2015, a stunning underwater garden filled with a pastel sea of fish.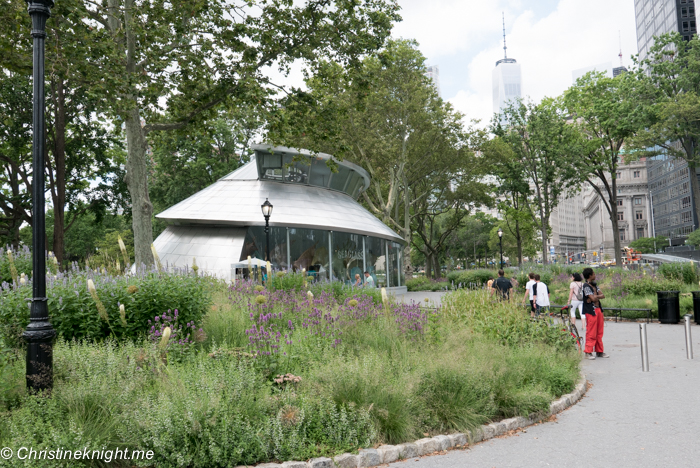 The Battery was the first home of the New York Aquarium, which opened in 1896 in what is now Castle Clinton. The aquarium closed in 1941 and is now located at Coney Island, gone from Battery Park but not forgotten. The brand new carousel pays homage to the original home of the aquarium with a mystical display of light, colour and music. Put simply, a ride on the carousel is like swimming in an acid dream.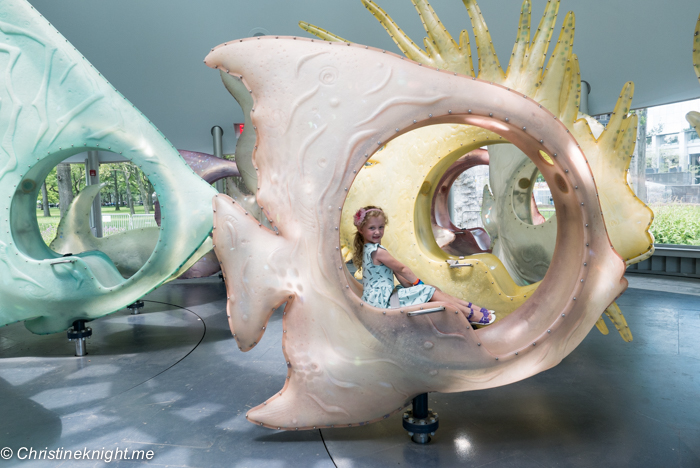 SeaGlass came to life through the genius design by wxy architecture. The 2.575 square foot spiraling pavilion, inspired by the chambered nautilus, rises out of The Battery's gardens like a glowing beacon, a siren song to children and adults alike.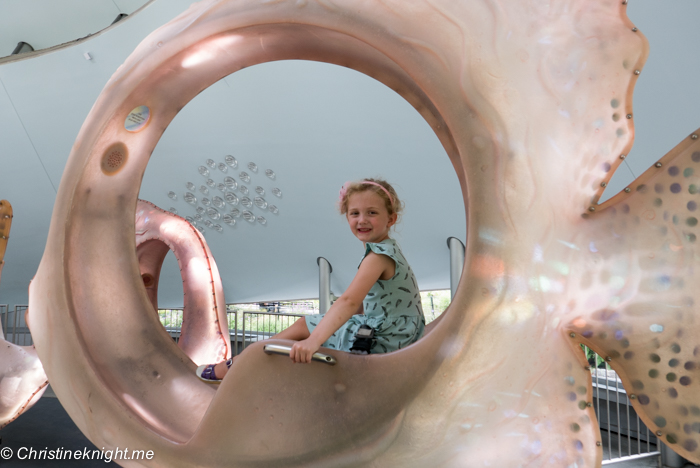 The George Tsypin Opera Factory created the unique underwater experience where a rider sits inside one of 30 massive fibreglass, iridescent fish, and glides in patterns on a 360° aquatic adventure.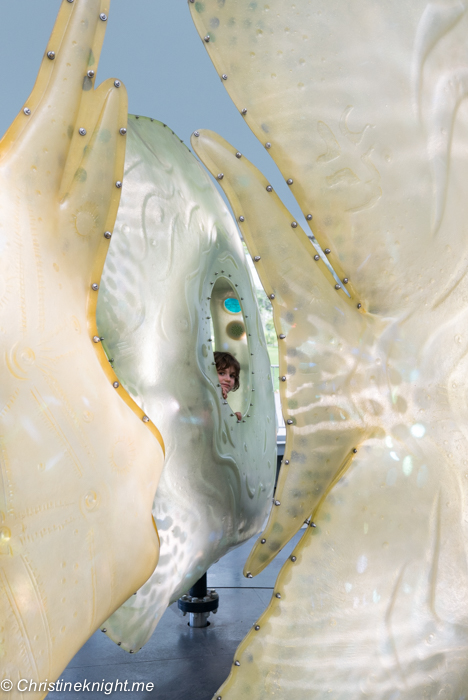 SeaGlass is unlike most carousels in that it doesn't have a centre pole. Instead, the fish sit on four turntables that are driven by electric motors under the floor.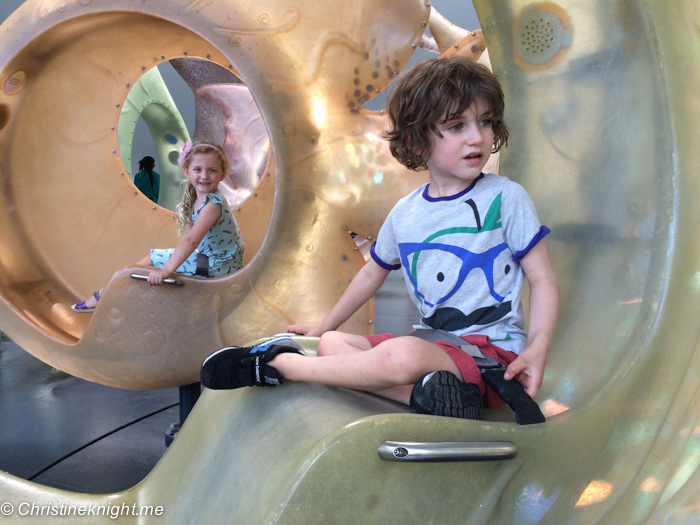 The underwater atmosphere is a result of the combination of LED colour-changing lighting in the fish, and light projectors that hang from the ceiling to create a "water effect".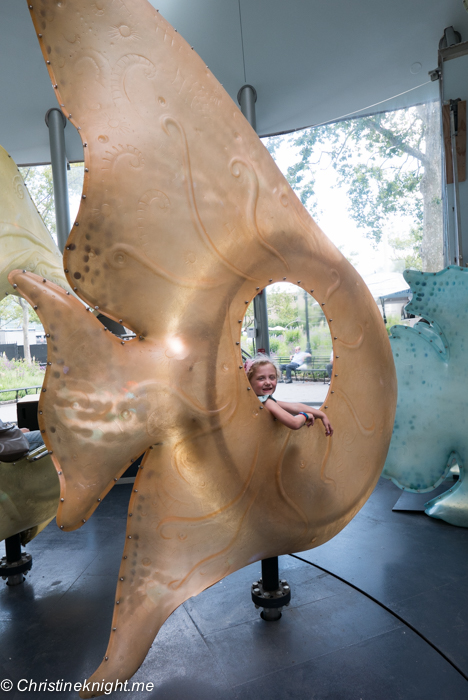 Of course, the kids we took on the carousel noticed none of these details. They saw only the sum of its parts – a magical underwater ride on glowing fish.
"Can we go again? And again, and again?" Yes kids, you certainly can.
More info:
All children under 42 inches tall must ride on an adult's lap, with only one child per lap. Both children and accompanying parents must have a ticket. Children under 12 months old may ride for free.
Dogs must be leashed in the park, and are not allowed in the pavilion or on the ride.
Strollers must be left outside the pavilion.
To enter the pavilion where the carousel is housed, you must buy a ticket, even if you don't intend to ride.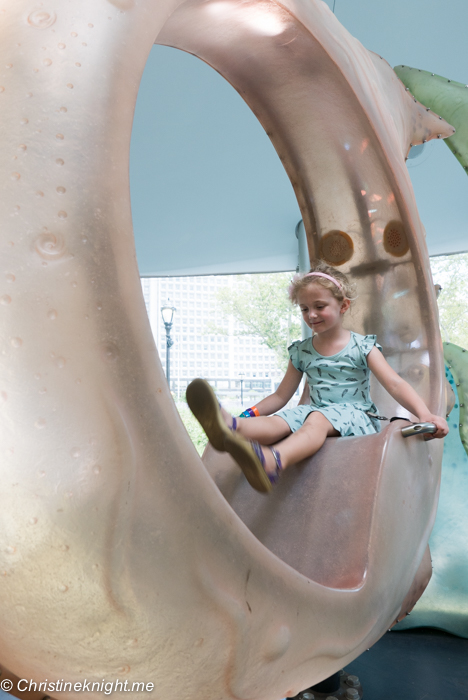 Seaglass Carousel
State St & Water St, New York
Hours: 7 days a week 10 AM-10 PM, Weather permitting
Prices: $5 a ride per person
seaglasscarousel.nyc
Get Directions