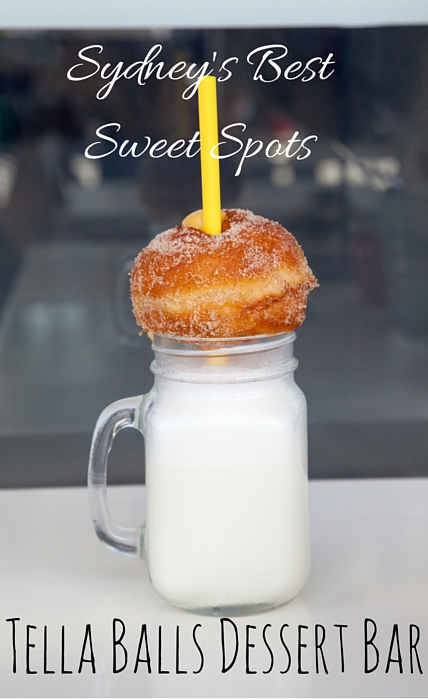 If you have a sweet tooth like me, then you might be similarly always on the hunt for the best dessert in Sydney.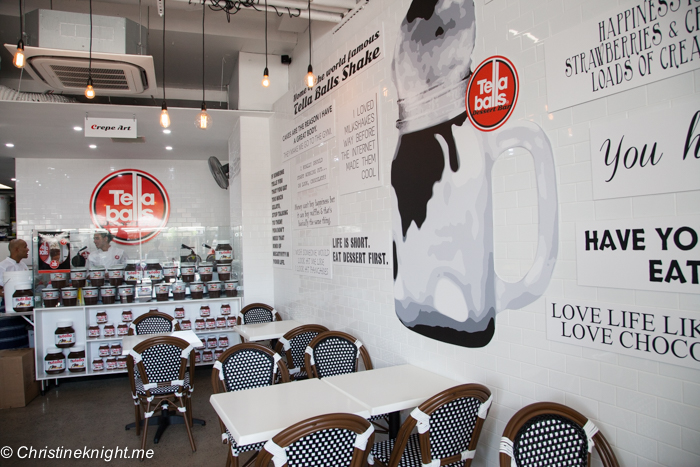 I've been loving the Tella Ball shakes at Foodcraft Espresso & Bakery in Erskineville pretty hard since the Nutella-injected donuts perched on top of Nutella-flavoured milkshakes almost broke Instagram last year, so it was with great excitement that I heard the original creators of this delicious extravagance, Aki Daikos and Simon Kappatos, were opening a Tella Balls Dessert Bar in Dulwich Hill.
The Instagram pictures for the cafe have been killing me – particularly this gelato donut on a stick, which sells for $7. Sadly when I visited they didn't have any for sale, but I guess that means there is a reason to go back next time?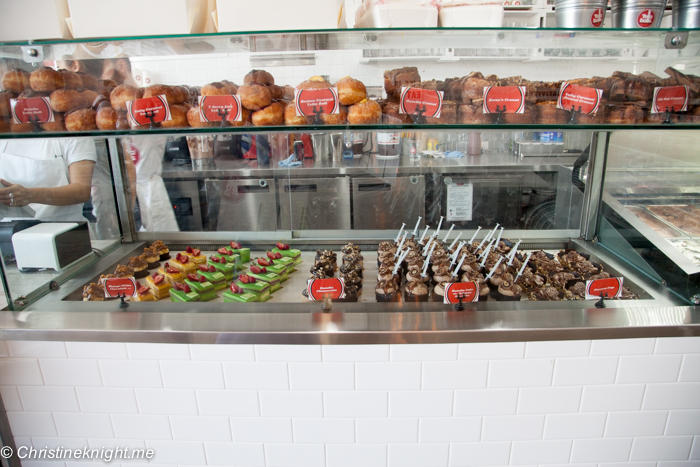 There are no savoury dishes on the menu at the dessert bar – just sugar, sugar and more sugar. It is 100% a pure dessert bar.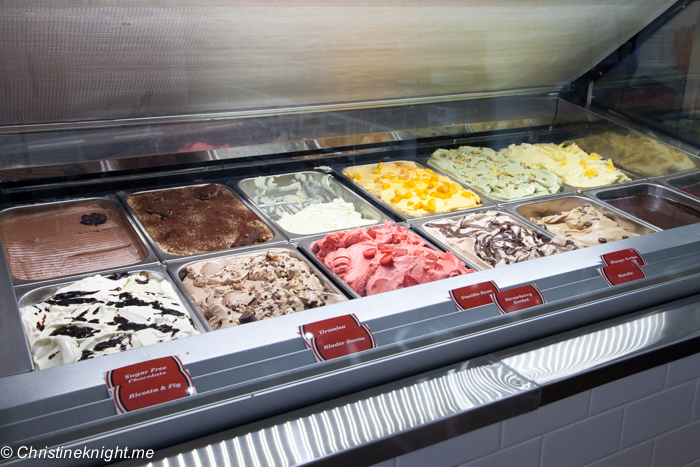 As well as their signature Tell Balls and milkshakes, the dessert bar serves house-made gelato, Nutella layered lasagne, waffles, pancakes, and amazing sweets that feature Nutella heavily as a signature ingredient.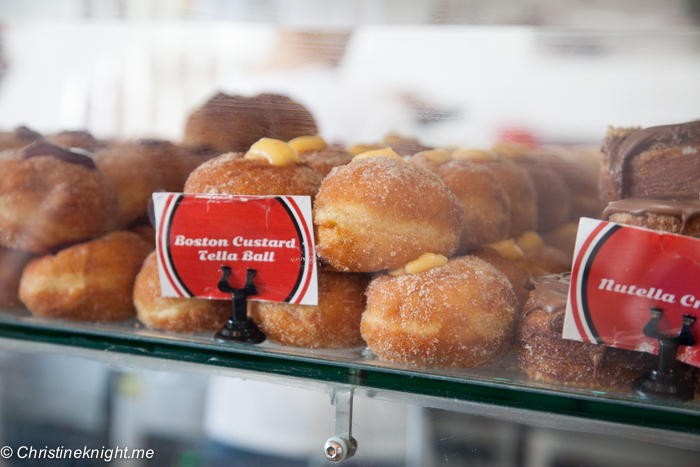 I visited on a week day before school let out to ensure we had a quiet dining experience. Even at midday on a Friday it was pretty busy, so I can imagine the cafe is a bit of a zoo on weekends.
My dining companion Jayne from Girl Tweets World and I ordered a few dishes to share between us. The Vanilla Tella Ball Shake with a Boston Custard Tella Ball on top ($10), the Ferraro Bowl (a smooth Ferraro Rocher mousse in a chocolate bowl served with vanilla bean gelato, $13), and the Ricotta and Blueberry Pancakes (2 stack buttermilk ricotta & blueberry pancakes topped with Canadian maple syrup and mascarpone, $16).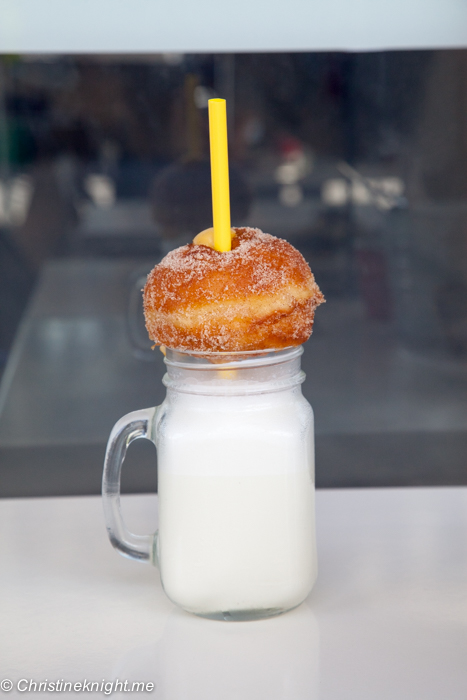 The vanilla shake was excellent, and the donut on top fluffy with a very tart custard inside. We were a bit regretful not to have ordered the Nutella one seeing as it's the signature shake, but sometimes it's good to brand out and try new things, right?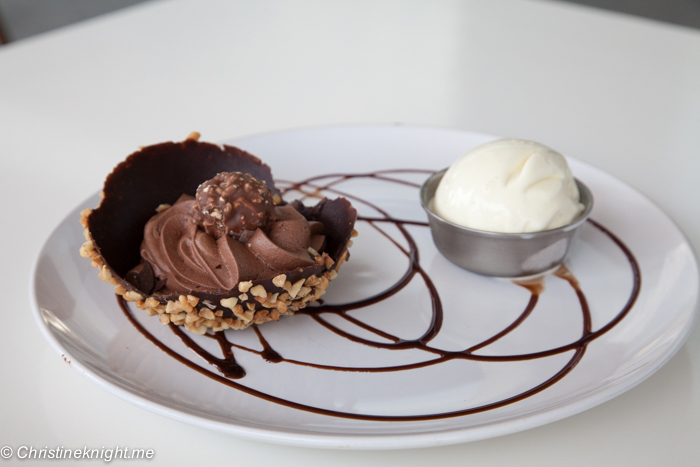 The Ferraro Bowl looked incredibly sweet, but surprisingly wasn't. I really appreciated this, as even though I love all things chocolate, I can't handle feeling ill after injecting myself full of dessert these days. I really particularly enjoyed the crisp chocolate shell with nut shards on it, and its pairing with the refreshing vanilla bean gelato.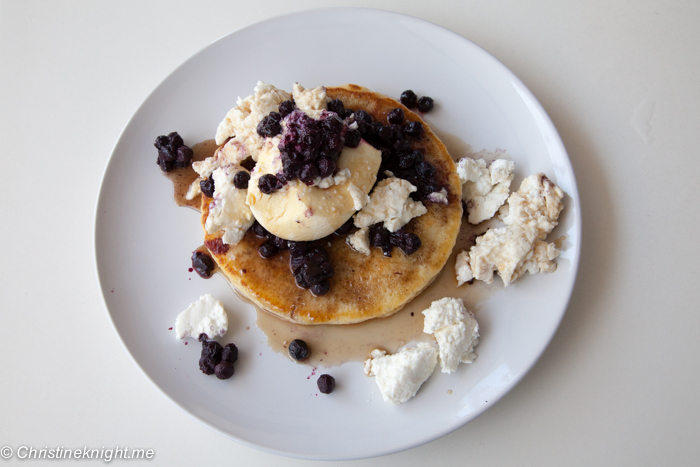 I deliberately ordered the pancakes that did not have Nutella as I thought I couldn't handle more chocolate after the Ferraro Bowl, and it was a good move when they were all on the table in front of us, with our dining companions looking on in … horror? awe? Who can tell!
The pancakes were excellent. Not super-fluffy, but a good size, and nicely soaked with maple syrup. I found the double serve of cheese a bit too much for me – I didn't love the ricotta with this dish, and could have just done very nicely with the mascarpone and blueberries. I love fruit with my pancakes, so the huge amount of blueberries it was served with did me very nicely.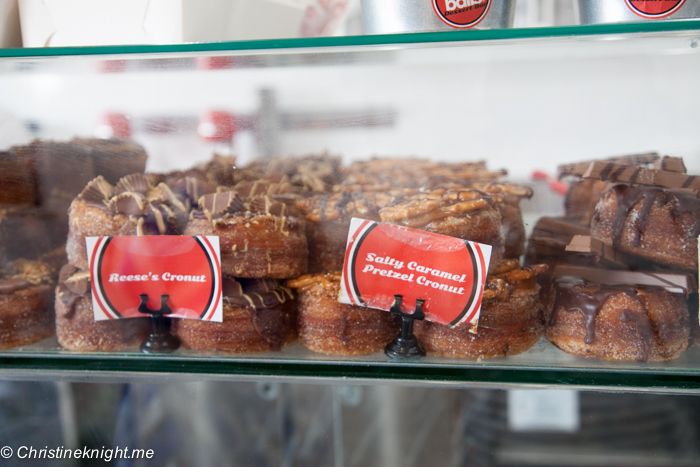 I would love to go back on another day to try more dishes from the menu. Tell me if you go and what you try.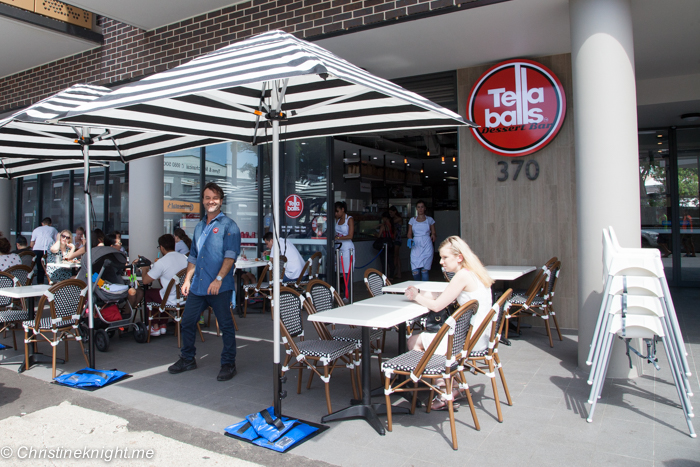 Highchairs: Yes.
Stroller storage: Yes.
Easy access: Yes.
Change tables: No.
Kids' menu: No.
Tella Balls Dessert Bar
372 New Canterbury Rd,
Dulwich Hill
Prices: $$$
Hours: Sun-Thur 11am-10pm, Fri & Sat 11am-11pm
Get Directions