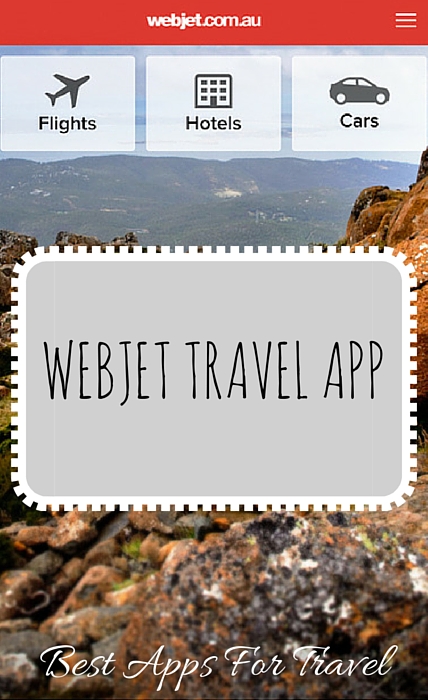 If you're on the go (and, ahem, on your phone) all the time like I am, this great travel app from Webjet is going to make your holiday planning and booking so much easier. The app enables you to search for flights, hotels and car hire and then book them, all in the one app.
I do most of my travel research on my trusty phone, so I really enjoyed using the app to quickly find the best deals within my budget when planning out upcoming Hawaii trip. I found the app to be fast, very easy to use, and also very thorough. It had all of the options I needed to filter choices with when booking a family holiday.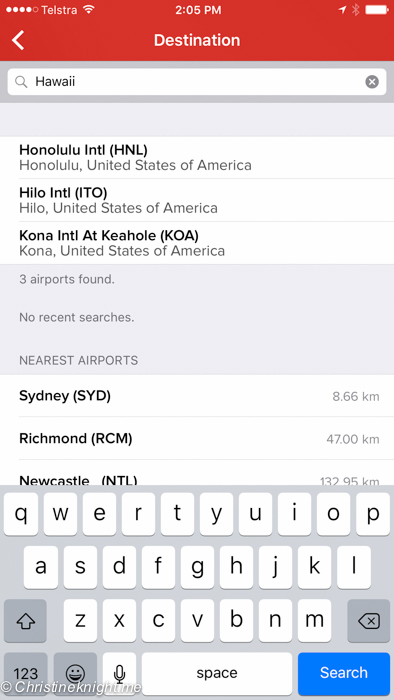 The smart app knows what destinations you're looking for and auto populates with the correct airport.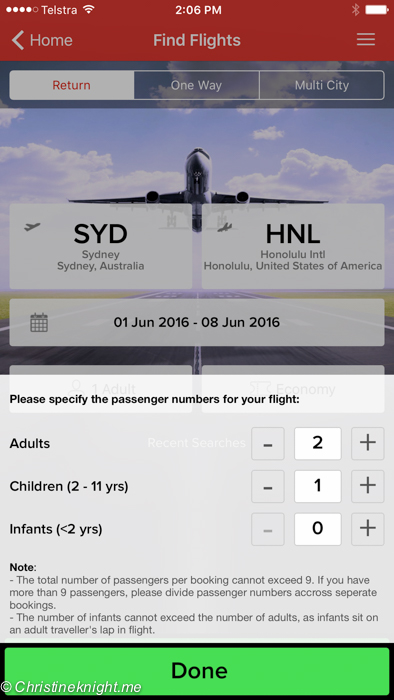 Select the number of adult and children.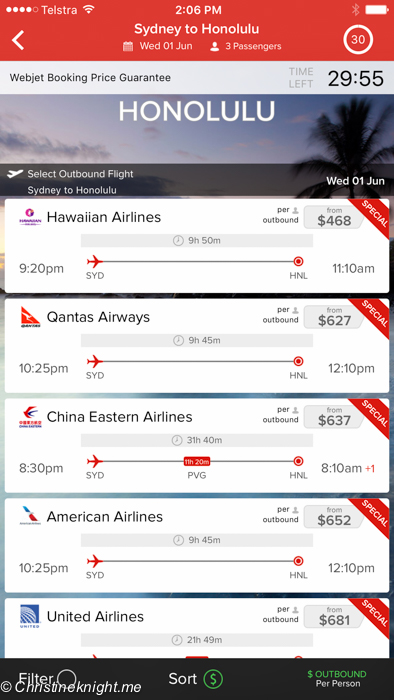 Your options are presented in an easy-to-read manner.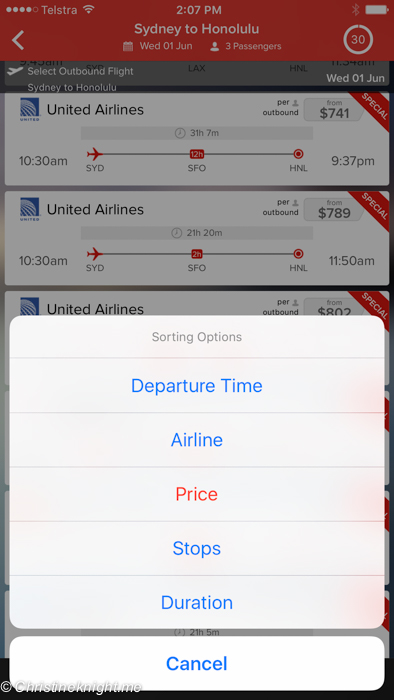 Sort by departure time, airline, price, stops or duration.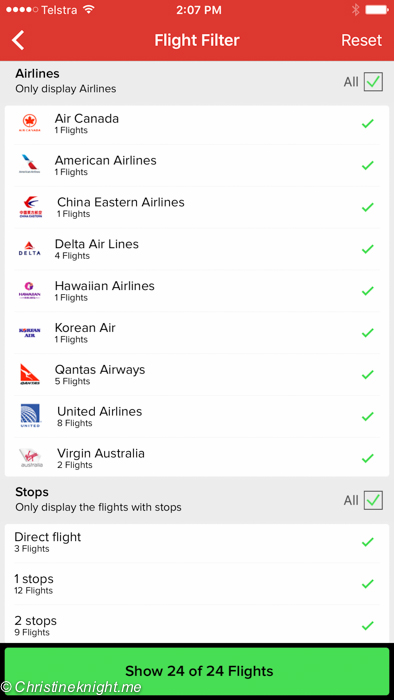 You can also select filters from the bottom of the screen to refine your search by airlines or stops. I prefer "no stops".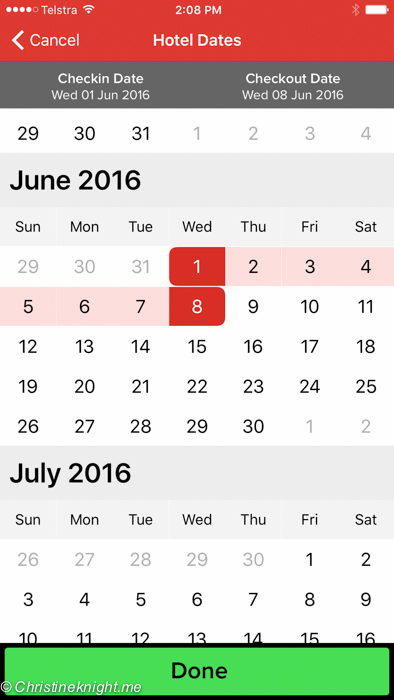 The date selector is easy and intuitive. Vastly easy to navigate than many hotel websites!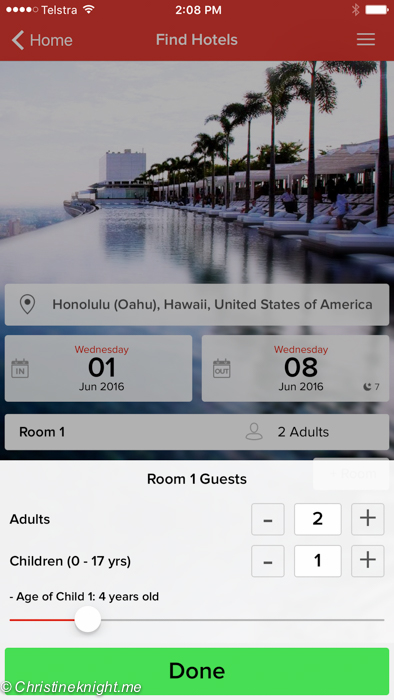 The hotel booking tool is similarly easy to use. The selection criteria makes it easy to find hotels when travelling with kids.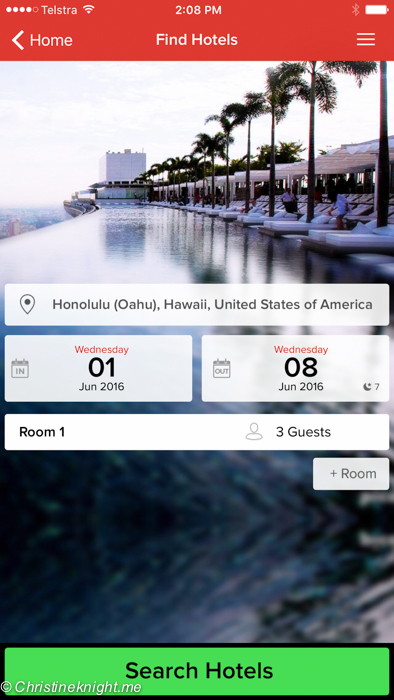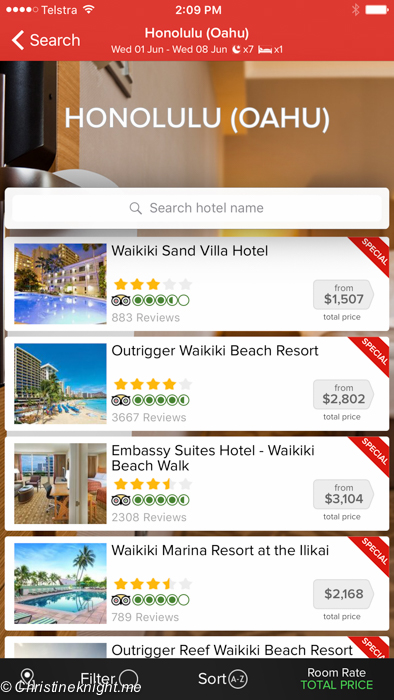 The hotel lists come with TripAdvisor ratings that you can click through to read.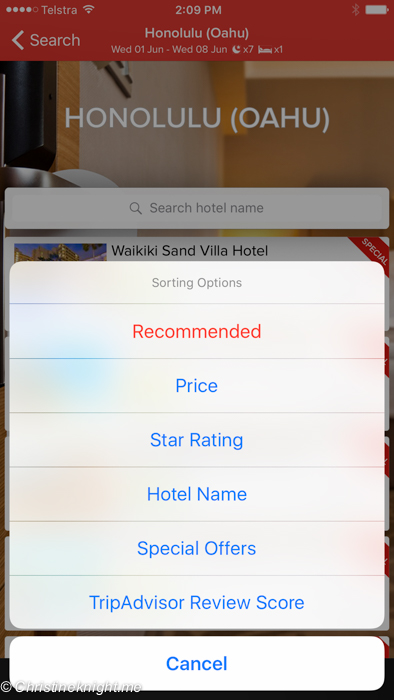 Sort hotels by recommended, price, star rating, hotel name, special offers, or, my favourite, TripAdvisor review scores.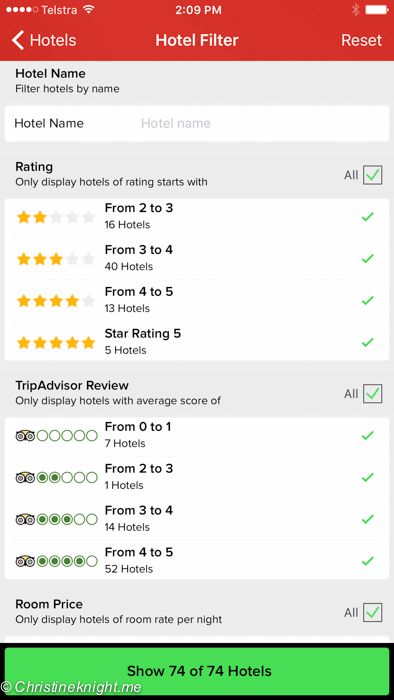 Using the filter button at the bottom allows you to select hotels matching a particular rating ot TripAdvisor review score.
Choose the map view to see hotels in the area you would like to stay. Zoom in and out for more detail.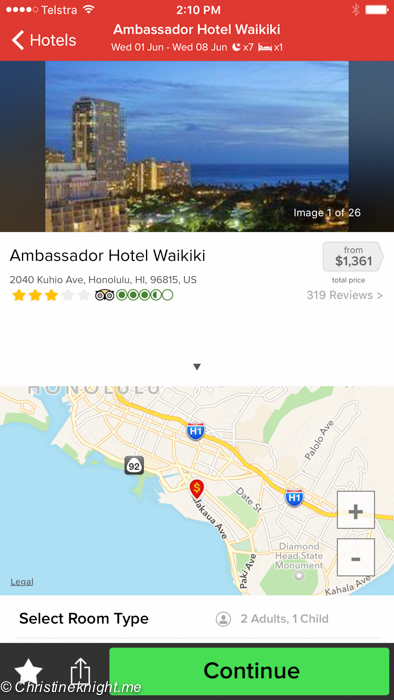 Clicking on the hotel will bring up its location, price for your dates, star rating and TripAdvisor review.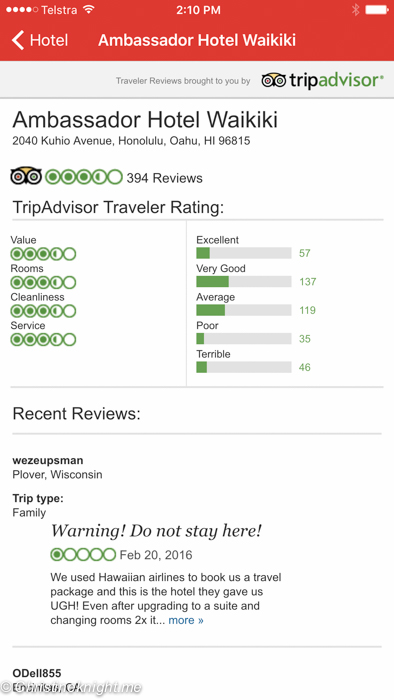 Click on the hotel for further information. I won't be staying here!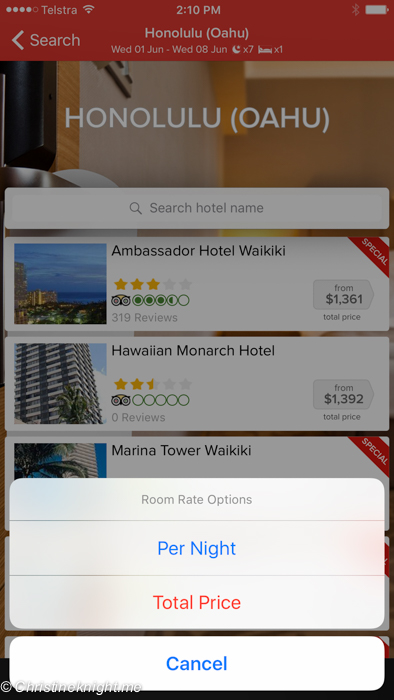 Select to view the price by "per night" or "total price". I prefer "per night" as I find it easier to compare various hotels this way to see which gives me a better deal.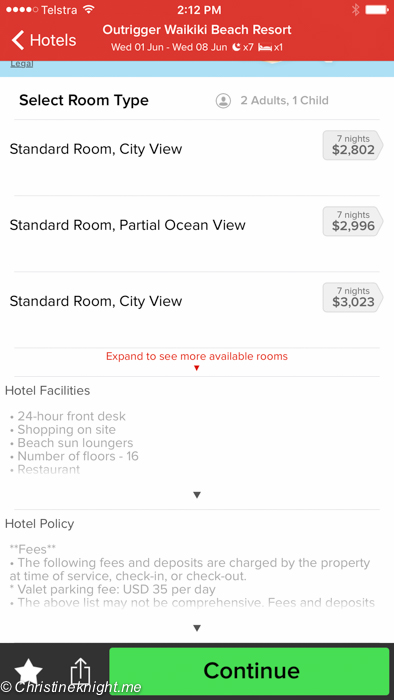 All your options are listed when you select the hotel. Choose your room type.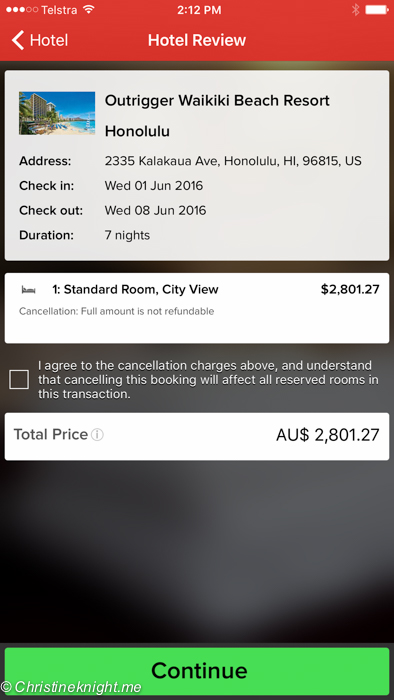 Total price and your dates for review.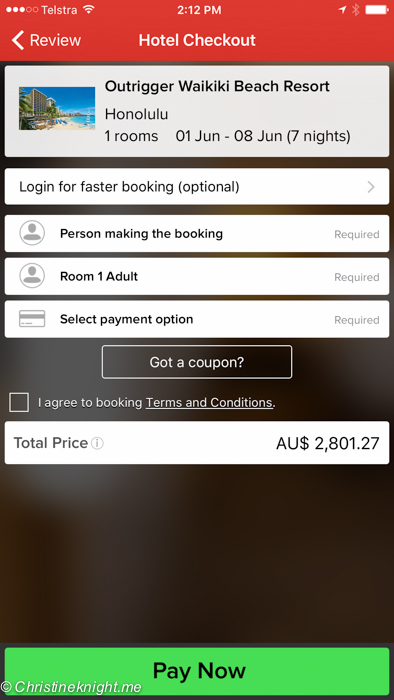 Pay directly within the app.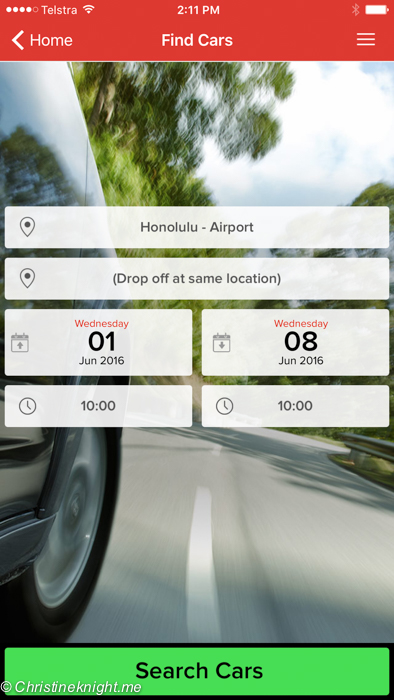 Next – car hire. I love how easy this app makes it to book your hotel, flight and car hire all at once.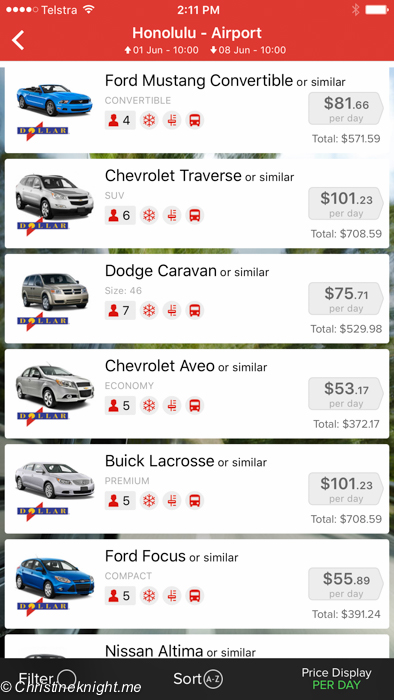 A variety of cars can be selected.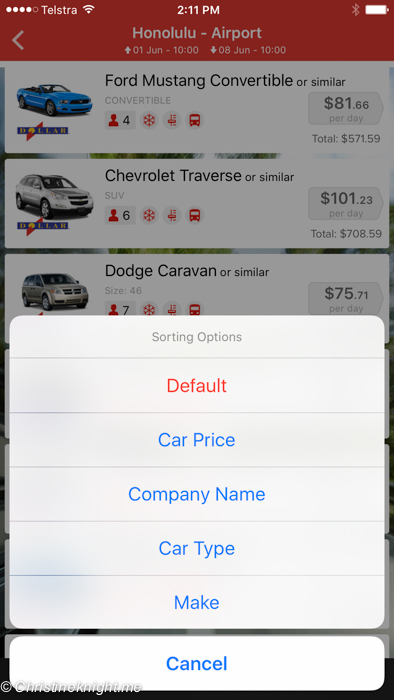 Sort by car price, company name, car type or make.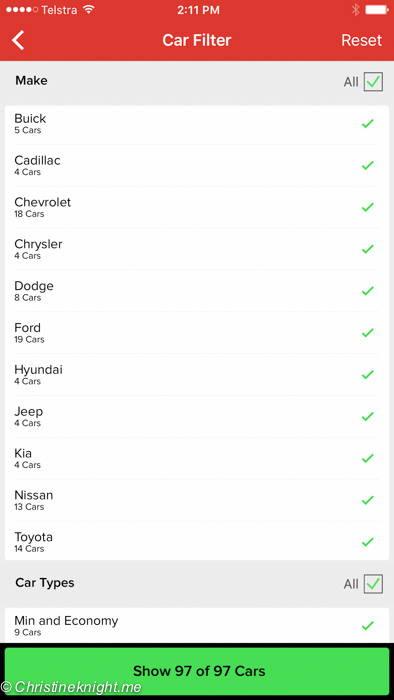 Filter by car type or make.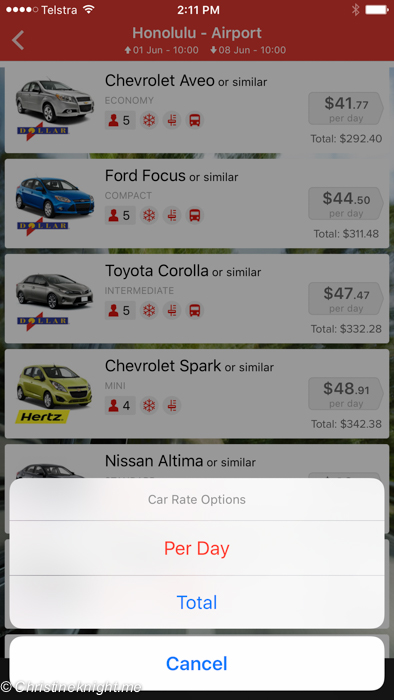 Choose to see the price "per day" or "total".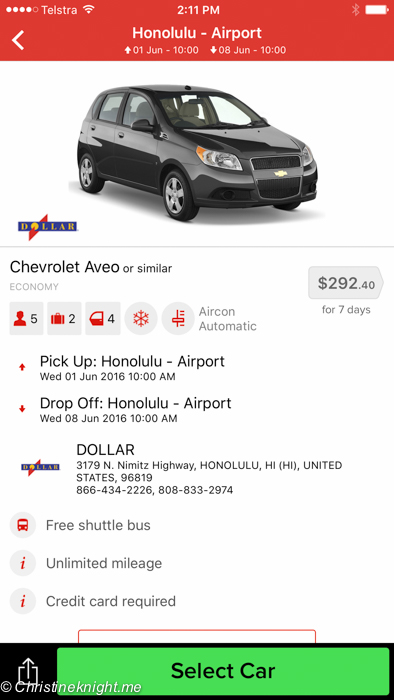 All the info you need. How many people its fits, how many bags, info on the shuttle bus from the airport to the car hire, price for the duration, what's included for your price.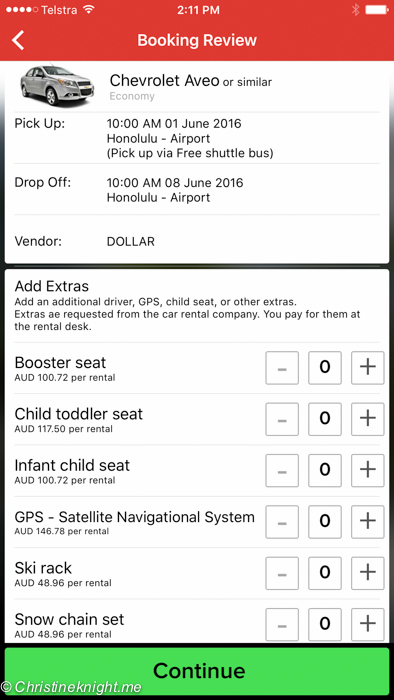 Choose your extras – all of your family needs are here!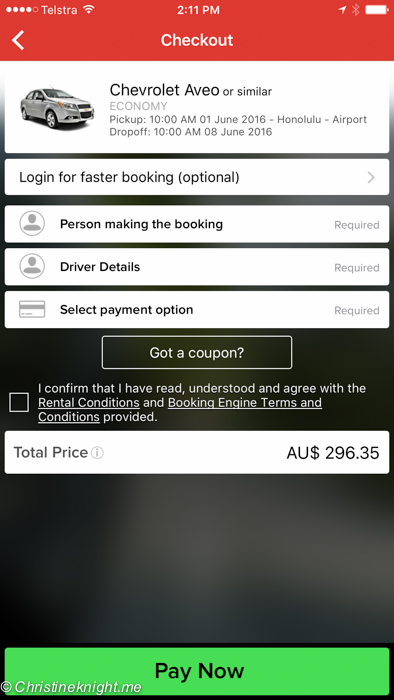 Pay within the app.
I really enjoyed the ease with which this app made researching and booking hotel, flights and car hire.
Try the Webjet app for free on iOS and Android.
This post was written in conjunction with Webjet. All opinions are my own.